Thomas Hagan, only man to admit role in Malcolm X assassination, is paroled
The only man ever to admit involvement in the assassination of Malcolm X was freed on parole Tuesday, 45 years after he helped gun down the civil rights leader.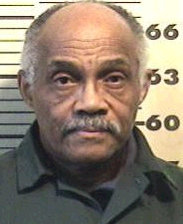 Thomas Hagan was the last man still serving time in the 1965 killing, part of the skein of violence that wound through the cultural and political upheaval of the 1960s. He was freed from a Manhattan prison where he spent two days a week under a work-release program.

Hagan, 69, has repeatedly expressed sorrow for being one of the gunmen who fired on Malcolm X, killing one of the civil rights era's most polarizing and compelling figures. One of the groups dedicated to Malcolm X's memory condemned Hagan's parole.

Hagan declined to comment after his release.

"I really haven't had any time to gather my thoughts on anything," he told The Associated Press by telephone.

Hagan acknowledged that he was one of three men who shot Malcolm X in front of a crowd of hundreds — including several of his young children — as the civil rights leader began a speech at Harlem's Audubon Ballroom on Feb. 21, 1965. Two other accomplices created a distraction in the audience, Hagan has said.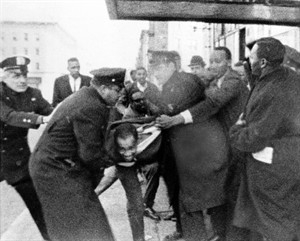 In this Feb. 21, 1965 file photo released by WCBS-TV, Thomas Hagan, 22, struggles with police who take him from the scene outside the ballroom where Malcolm X was shot and killed in New York. (AP Photo/WCBS-TV News, File) MANDATORY CREDIT


But he said the two men convicted with him were not involved. They, too, maintained their innocence and were paroled in the 1980s. No one else has ever been charged, a fact that has perpetuated debate and theories surrounding the slaying.

The Manhattan District Attorney's office, which prosecuted Hagan and his co-defendants, declined to comment on Hagan's release or his account of the killing.

Hagan tried 17 times before being approved last month for parole. He had been sentenced to up to life in prison for what he described in a 2008 court filing as the deed of a young man who "acted out of rage on impulse and loyalty" to religious leaders.

The assassins gunned down Malcolm X out of anger at his split with the leadership of the Nation of Islam, the black Muslim movement for which he had once served as a prominent spokesman, said Hagan, then known as Talmadge X Hayer. Malcolm X had spoken out against its leader, Elijah Muhammad, in comments that some of Muhammad's followers denounced as slander.

At the time, "I thought I was fighting for truth and right," Hagan said in a 1977 sworn statement that aimed, unsuccessfully, to get his co-defendants' convictions overturned.

Over the years since the assassination, "I've had a lot of time, a heck of a lot of time, to think about it," Hagan told a parole board last month, according to a transcript of the interview.

"I understand a lot better the dynamics of movements and what can happen inside movements, and conflicts that can come up, but I have deep regrets about my participation in that," said Hagan, adding that he had earned a master's degree in sociology since his conviction. He said he was still a Muslim but no longer a Nation of Islam member.

The Malcolm X & Dr. Betty Shabazz Memorial and Educational Center, an organization founded by the civil rights leader's late widow, hasn't taken a position on Hagan's parole, board chairman Zead Ramadan said.

"We just don't think it's ours to decide the fate of this man. We allowed the laws of this nation to develop that," Ramadan said.

Members of the Shabazz family didn't immediately respond to a request for comment made through the center.

Another group, the Malcolm X Commemoration Committee, decried Hagan's parole at a press conference earlier this month, saying the crime was too serious to allow for his release.

"(Malcolm X) was and still is an enormous international figure and revolutionary hero," spokesman Zayid Muhammad said in a release. The committee holds essay contests and other events in his memory.

Malcolm X rose to fame as an uncompromising voice for black empowerment who urged African-Americans to claim civil rights "by any means necessary" and called white people "blue-eyed devils." But after breaking with the Nation of Islam in 1964 and making an Islamic pilgrimage to Mecca, he began renouncing racial separatism.

After he was killed at 39, a New York Times editorial called him a "twisted man;" Time magazine described him as a demagogue whose "gospel was hatred." But his stature grew after his death with sales of "The Autobiography of Malcolm X," written with Alex Haley, and later with Spike Lee's 1992 film "Malcolm X," said Manning Marable, the director of Columbia University's Center for Contemporary Black History and the author of a forthcoming biography of Malcolm X.

By 1999, Malcolm X was on a postage stamp.

Hagan was initially scheduled for release Wednesday, but the date was moved up because his paperwork was completed, state Department of Correctional Services spokeswoman Linda Foglia said.

Hagan was on work release for nearly 22 years. He spent five days a week working in settings that included a homeless shelter; he spent those nights at his Brooklyn home with his family. He told the parole board he hopes to become a substance abuse counselor.

Article from: news.yahoo.com