Venezuela's President Hugo Chavez dies at 58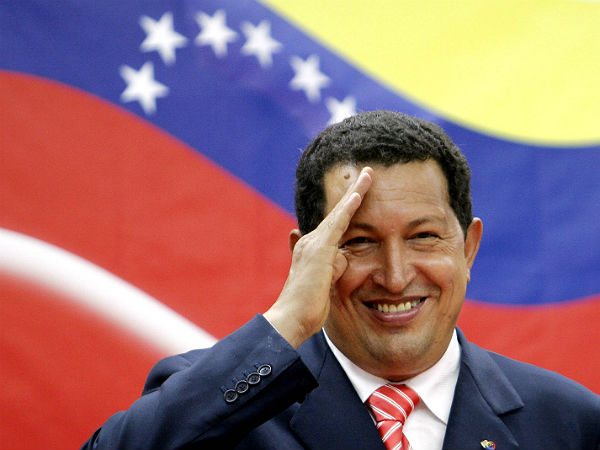 Venezuela's controversial President Hugo Chavez died after a lengthy struggle with cancer on Tuesday, throwing the already divided country into a state of uncertainty.

Vice-President Nicolas Maduro broke the news on national television. Chavez died at 4:25 p.m. local time, Maduro said, though the exact cause of death was not released.

With tears running down his face, Maduro called on Venezuelans to be "dignified inheritors of the giant man" Chavez was.

Chavez, who was one of Latin America's highest-profile leaders since he swept into office in 1998, had been struggling with cancer for almost two years and had recently undergone surgery in Cuba.

Chavez's condition had worsened in recent weeks and the leader had been completely out of the public eye. This week, he contracted a "severe infection," Venezuela's Communications Minister Ernesto Villegas said.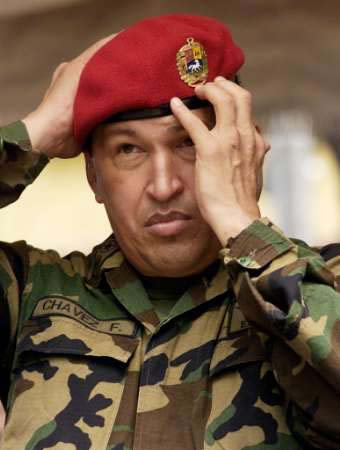 Chavez won re-election in October 2012, defeating Henrique Capriles in a bitter campaign. Capriles attacked Chavez's government for issues including rampant violent crime and corruption, winning about 45 per cent of the popular vote in the process.

Maduro, a loyal spokesman for Chavez, is set to lead Venezuela. The opposition, however, is expected to contest Maduro in a snap election that it argues should have been called after Chavez was unable to be sworn in on Jan. 10 as the constitution stipulates.

Shortly after his re-election, Chavez flew to Cuba for cancer treatment. It was his second major bout with the disease.

The Venezuelan government released a "proof of life" photo of Chavez in a Cuban hospital bed, smiling, with his daughters at his side, but the status of his recovery remained unclear. Chavez returned to Venezuela in February, but remained hidden from public view.

The government said Chavez was undergoing "chemotherapy of strong impact."

Chavez — a close friend of Cuban leader Fidel Castro — was known as an antagonist to the American government, though former Canadian Prime Minister Jean Chrétien remembered him fondly on CBC-TV's Power and Politics.

"He was a very colourful politician who had very different policies than many of us, but I had the privilege to meet him many times," Chrétien said.

"He did his best, even if we did not agree many times on the issues."

[...]

Read the full article at: cbc.ca





---



Venezuela VP Maduro prepares to lead after Chavez death


From: CBC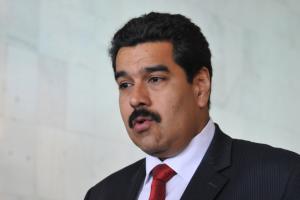 Hours after Venezuelan President Hugo Chavez's death, Venezuelans and politicians are wondering how the nation will choose Chavez's successor, as Vice-President Nicolas Maduro [right] has been named the nation's interim president — contrary to the constitution.

Maduro announced Chavez's death Tuesday afternoon on national television. Chavez had been undergoing treatment for an unspecified pelvic-area cancer, but the cause of his death was not released.

Venezuela has declared seven days of mourning, suspending school for the week. Chavez's funeral will be held on Friday in the nation's capital, but no date or place has been announced for his burial.

Chavez's body will be moved Wednesday from the hospital to the military academy where it will lie in state, said freelance reporter Girish Gupta from Caracas. The streets of Caracas, which have been filled with mourners since the death annoucement, are expected to swell in numbers during the procession.

Venezuela's constitution mandates an election be called within 30 days, but it is currently unclear when an election will be held.

The constitution specifies that the speaker of the National Assembly, currently Diosdado Cabello, should assume the interim presidency if a president can't be sworn in. But Maduro — who will be the governing socialists' candidate in the upcoming election after being named Chavez's successor by the late president — is filling the post instead.

"The lines are really kind of blurry right here," freelance reporter Andrew Rosati told CBC News from Caracas. He said constitutional discrepancies have been present ever since Chavez was unable to attend his inauguration ceremony Jan. 10.

When Chavez's health didn't allow him to attend, lawmakers indefinitely delayed his swearing-in, prompting the opposition to question the constitutional validity of that decision.

Chavez instructed Venezuelans to vote for Maduro in a worst-case scenario, said Rosati. With Chavez's most recent approval ratings being around 60 per cent, he said, "all signs are looking to a continuation of his legacy."

P.J. Crowley, a former assistant secretary of state under Hillary Clinton, told CBC News it will be interesting to see whether Venezuela will follow its constitution.

"Will it be a free and fair election?" he said.

[...]

Read the full article at: cbc.ca