WikiLeaks: US 'to call bin Laden raid Navy Seal to testify against Bradley Manning'
The US government is believed to be preparing to put a Navy Seal on the witness stand to testify that secret files published by WikiLeaks were discovered in Osama bin Laden's compound.

Prosecutors trying Bradley Manning, the 25-year-old soldier accused of engineering the largest intelligence leak in US history, are seeking to prove that al-Qaeda directly benefitted from access to the classified files.

They claim that when bin Laden requested information about US defence policy a subordinate emailed him with data taken from the trove of documents WikiLeaks published on the internet.

Today, prosecutors argued they should be allowed to call a military "operator" - a common term for a US commando - as a witness, saying he could offer testimony about evidence collected from the 2011 raid in Pakistan.

The potential witness was named only as "John Doe" and referred to him as "the operator who actually collected the evidence in Abbottabad and handed it to an FBI agent in Afghanistan".

Major Ashden Fein, the lead prosecutor, said Doe would describe "how he went into a room, how he picked up the three pieces of information and what he did with them".

Military authorities have consistently refused to release documents associated with Private First Class Manning's court martial, making it impossible to confirm Doe's exact role or his relation to the case.

Prosecutors also requested that Doe be allowed to give his testimony in an "offsite location", away from the military courtroom where the case is being heard.

[...]

Read the full article at: telegraph.co.uk




---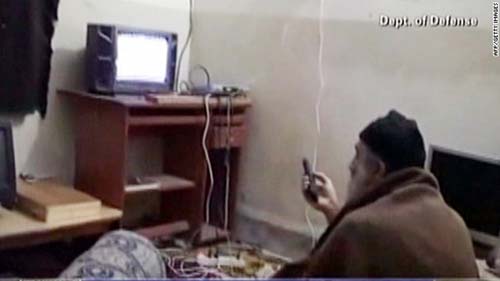 Probably Bin Laden. Maybe. And his secret papers.


RIC Ed Comment: So a man that will not be named will speak from a location that cannot be divulged, and testify that documents that may or may not have existed in the Abbottabad compound potentially eventually aided al-Qaeda?

This, even though there remain chasm-like gaping holes in the Abbottabad narrative, debates over whether Osama Bin Laden's was even there, questions on who exactly was involved in the May 2011 mission, and why so many SEAL Team Six members seem to be dying in tragic helicopter accidents, suicides, and well-publicized rescue missions.

When SEAL Team Six aren't unfortunately dying, they're making plans to sell their story to Hollywood:
Story of SEAL Team Six Member 'The Shooter' who killed Osama Bin Laden to be made into a movie

And what of the leaking of classified information from the CIA to Hollywood film makers to create the propaganda film Zero Dark Thirty? It's not illegal when the CIA does it?
Apparently not, as the Senate Intelligence Committee investigation into the leaks has been dropped.

At trial, Manning just pleaded guilty to lesser charges that included possessing and willfully communicating to an unauthorized person, but he remains firm against the allegations that he 'aided the enemy', a charge that could keep him in military prison for the rest of his life.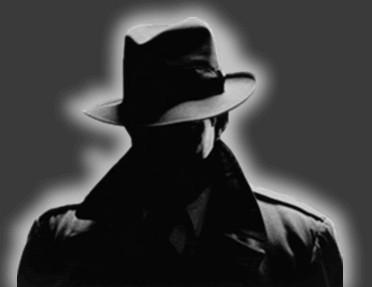 Mystery Man to Testify. Definitely Not CIA. We Promise.



~Elizabeth