A 32 Year Old Freemason, Christian, Conservative and Nationalist Arrested for Oslo Bombing and Shootings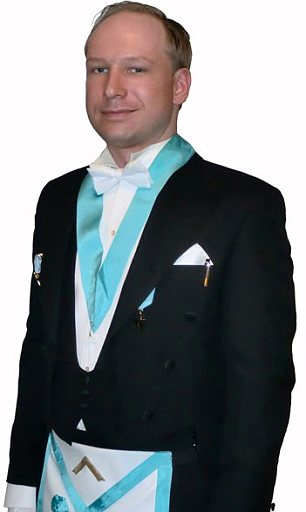 Anders Behring Breivik has been arrested for the shootings in Utøya. The suspected gunman is a 32-year-old Norwegian man who posed as a police officer. He is also being linked to the bombings in Oslo.

Update: Anders Behring Breivik's "Manifesto Video": Knights Templar 2083

His wiki thread currently reads:

Anders Behring Breivik (born 13 February 1979) is suspected of being the perpetrator of the 2011 Norway attacks. On 22 July 2011, he approached a Labour Party youth camp, posing as a police officer. He then proceeded to open fire on the 13 to 25 year old youth present, reportedly killing at least 10. He has also been linked with the bomb blast that took place approximately two hours earlier, and is now in police custody.

Behring studied at the Oslo Commerce School, and is a self-described Conservative, Christian and Nationalist. He is also described as a one-time freemason. He owns the company Breivik Geofarm.

The reference to his ties to freemasonry can be found on TV 2, the largest commercial television station in Norway. See here.



His Twitter account, that only has one post from July 17th says:
One person with a belief is equal to the force of 100 000 who have only interests.

Also, every profile picture on his Facebook account was uploaded on July 17, 2011, just five days before the attacks.

Strange!

Who is this guy?

What happened to him?

What was his motives?

Sky news reports that an anonymous police official said the suspect was arrested in Utoya and appears to have acted alone in the attacks.

He was shot and wounded during the arrest.

The police official said he did not think the attacks were "linked to any international terrorist organisations" but seemed to be the work of a "madman".

Norway's TV2 claimed the suspect has links to right-wing extremism, without disclosing its sources.

An eyewitness reported seeing between 25 and 30 bodies on the island.



Pictured: The blond Norwegian, 32, arrested over "holiday island massacre" and linked to Oslo bomb blasts


From: dailymail.co.uk

* Suspect named by Norwegian media as Anders Behring Breivik
* Police currently searching his apartment
* Police believe he acted alone and not connected to Islamist organisations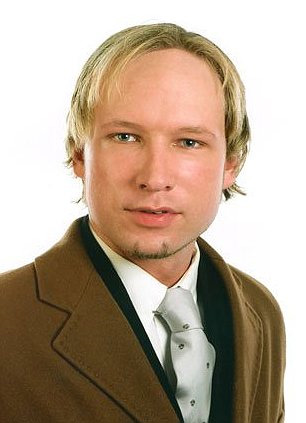 The 32-year-old Norwegian man arrested for gunning down children on the holiday island of Utoya has been named locally as Anders Behring Breivik.

Described as 6ft tall and blond, he is reported to have arrived on the island of Utoya and opened fire after beckoning several young people over in his native Norwegian tongue.

Reports suggest he was also seen loitering around the site of the bomb blast in Oslo two hours before the island incident - and also before the capital's explosion.

More than 30 are believed to have been killed - seven in Oslo and between 25 to 30 on Utoya Island, 50 miles north of the capital.

Police have said the attacks do not appear to be linked to Islamist terrorism.

But initially It was not known what his motives were - whether he had been radicalised and was part of a militant Muslim group waging Jihad or was alternatively trying to further a home-grown political cause.

The Oslo bomb blast was outside a government office, while the island of Utoya is reportedly owned by the Norwegian Labour Party, as is the boat he boarded in his white van to reach it.

BBC's Newsnight security correspondent Gordon Corera said a youth rally was not a usual type of target for an Islamist terrorist.

He added that this was a factor that suggested the attacks may have been carried out by someone with a national agenda.
But he also pointed out that the car bombing in Oslo would have been "a lot for someone working alone to achieve".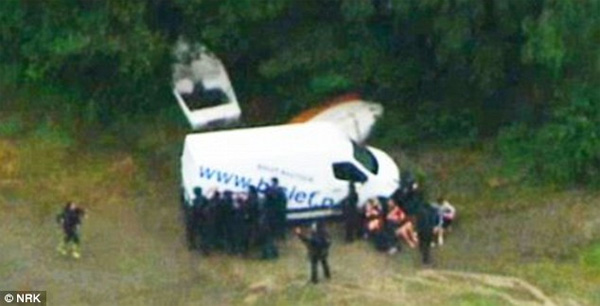 Crime scene: The 32-year-old Norwegian used this white van to drive onto the island of Utoya



Source: dailymail.co.uk