Breaking—CDC whistleblower: "I've stopped lying"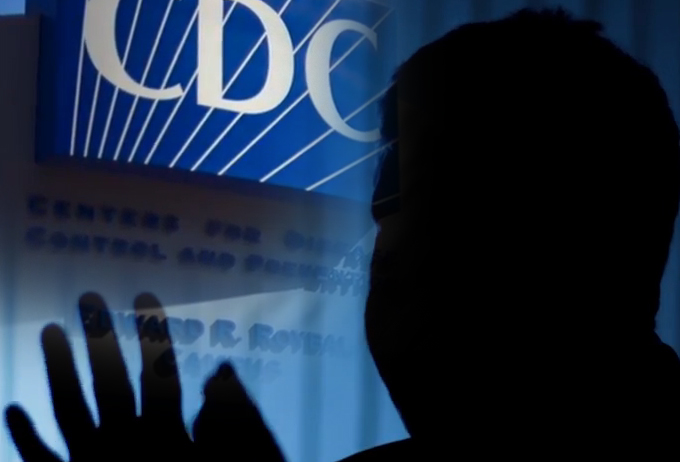 Explosive…explosive…explosive…

What more could anyone want in the way of evidence for an ongoing crime?

There is a video posted at the autism media channel/YouTube, and at Age of Autism: "William Thompson's call to Congress."

It is a recording of a telephone call between CDC whistleblower Thompson and Brian Hooker, PhD. No date is given.

Presumably, the call was recorded before August 27, when Thompson went public with a statement admitting he, and his co-authors, cooked a study on the MMR vaccine and thereby hid the vaccine's connection to autism.

I also presume Thompson didn't know (or would now say he didn't know) that the call was being recorded.

Thompson makes highly explosive comments on the phone call:

"The CDC has put the [autism] research ten years behind. Because the CDC has not been transparent, we've missed ten years of research [on the autism-vaccine connection]."

"CDC is…they're paralyzed. The whole system is paralyzed right now."

"I have a boss who's asking me to lie…if I'm forced to testify, I'm not gonna lie. I basically have stopped lying."

"Really, what we need is for Congress to come in and say, 'Give us the data and we're gonna have an independent contractor do it,' and bring in the autism advocates [who understand the vaccine-autism connection] and have them intimately involved in the studies."

In this last comment, Thompson is obviously referring to new studies that would analyze all raw data on all vaccines the CDC has collected, and compare the data with rates of autism and other neurological damage in vaccinated children.

Thompson isn't talking about one vaccine. The CDC "paralysis" refers to a stoppage of all honest research on the causal connection between all vaccines and autism.

Thompson straight-out admits he has a boss at the CDC who wants him to lie and hide the connection between vaccines and autism.

What more does anyone need to make up his mind about what is going on at the CDC?

"I have a boss who's asking me to lie."

The boss wants Thompson to bury and hide the causal connection between vaccines and autism.



Read the rest of the story: NoMoreFakeNews.com

Don't miss our upcoming program with Jon Rappoport about this story.




---
Actor Rob Schneider Says he has Smoking Gun on Vaccine-autism CDC Fraud
---
Tune into Red Ice Radio:
Andreas Bachmair - Hour 1 - Unvaccinated Children Healthier
Peter Duesberg - The Invention of AIDS
Rick Simpson - Hour 1 - Hemp Oil Cancer Cure
Stephen Ruback - Beware: the Aquarian Age, The Masculine & The Feminine
Hillary Raimo - State of Control, Spiritual Health, Protection, Manipulation & Freedom
Catherine Austine Fitts - Swine Flu, Vaccination & The Economy
Sabina DeVita - Electromagnetic Pollution, The Silent Invisible Pollutant & Essential Oils
David Icke - Swine Flu, Mass Vaccinations & G20
Dr. Leonard Horowitz - The Pharmaceutical Industry, Vaccines & Frequency 528
Zoltan Istvan - The Transhumanist Wager: In Favor of Eugenics & Technological Dictatorship
Jeanice Barcelo - Hour 1 - The Dark Side of Reproductive Technologies & Quest for Aryan Genetics
Sofia Smallstorm - Hour 1 - Chemtrails to Pseudo-Life & Synthetic Biology
Vincent Freeman - Hour 1 - Chemtrails Pathogen, Xenobiology & Engineered Bacteria