China Earthquake 2013: Quake In Sichuan Kills At Least 188, Rescue Efforts Frustrated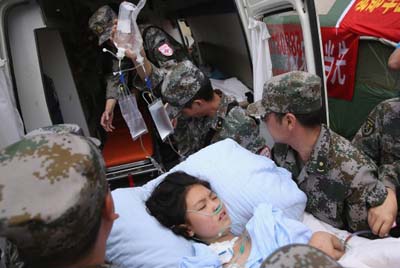 Families badly in need of food and water are living in makeshift shelters near the shattered remains of their houses in this area of the southwestern Chinese province of Sichuan where a strong earthquake struck over the weekend, killing at least 188 people.

In the race to find survivors in the rubble before it is too late, rescue workers are having to contend with frequent aftershocks that threaten to set off landslides and topple more buildings.

Some of those who evaded the tumbling debris when the quake hit on Saturday are now taking refuge under lean-to tents; others have no shelter at all. In many cases, it's too dangerous to go back inside the precarious ruins of their heavily damaged houses to look for food and belongings.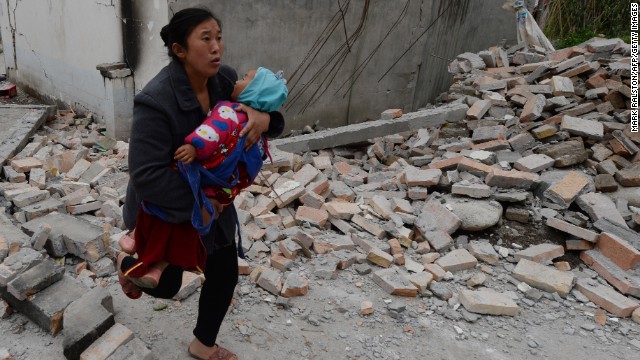 Chinese authorities have marshaled a big response to the disaster, trying to meet the basic needs of the tens of thousands of people left homeless in Sichuan, which five years ago suffered a devastating earthquake that killed more than 87,000 people.

With many reservoirs in the area damaged, the Sichuan Red Cross has expressed concern that drinking water in the city of Ya'an, a hilly area of Sichuan that bore the brunt of Saturday's quake, could run out in the coming days despite efforts to deliver supplies.

[...]

Read the full article at: cnn.com