Chinese "Investment" in Kalmar, Sweden with "Sweden Chinese Commodity Wholesale Market"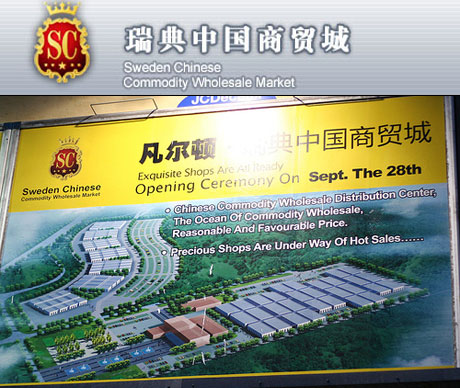 This is a billboard ad seen recently in the major cities around Sweden; Stockholm, Göteborg and Malmö.



From an official press release by the City of Kalmar we can read:


Six months ago it was made clear that the Chinese corporation Fanerdun Group Inc. will be investing millions in Kalmar, Sweden. The hub of this venture will be the construction of the Sweden China Commodity Wholesale Market, an international trade centre with an exhibition hall with premises for 1100 companies. The centre is expected to generate the interest of wholesale companies all over Europe who will be sending their representatives to Kalmar to view and purchase Chinese products. There will also be housing in connection with the trade centre as well as a hotel.

Mondag the 12th of February is the date for the official initiation of building at the site. Present at the proceedings is Maud Olofsson, Minister for Enterprise and Energy and Deputy Prime Minister.
From: http://www.kalmar.se/templates/Page.aspx?id=20399

So what is Sweden Chinese Commodity Wholesale Market?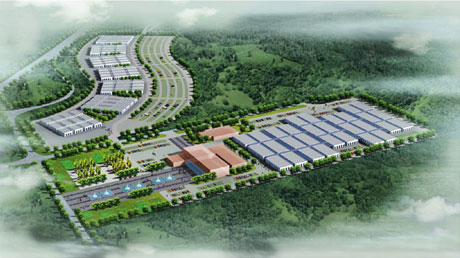 From the website zjfanerdun.com, the website of Fanerdun Group who's behind the project, we can read:



Situated in Kalmar which is strategic location in Sweden, the commercial radiation will influence three commercial circles: Sweden, Baltic Sea Area and all the other European countries.

With a total area of 70000 square meters, it is the largest and most influential Chinese Commodity Wholesale Market in Nordic Area, which will also be the largest architecture since almost a century in Sweden.

Each suite of commercial household is 40 square meters. The planning will be based on complex. The areas will be classified in accordance with the main functions.

Main district:

E Ornament / Handicraft Area

D Hardware/ Machinery Tools/ Kitchenware Area

C Shoes/ Bags Area

B Toys/ Stationery Area

A Travel/Sports/Leisure Articles Area




From: http://www.zjfanerdun.com/en/sweden/1301.asp

So what is Sweden Chinese Commodity Wholesale Market really?
Well, maybe this paragraph from China Entrepreneur Magazine can give us a clue:

Last summer, Luo invested the largest Chinese commodity market in Kalmar in southeast Sweden. Specially, this is the first commodity market in North Europe with buy-out property owned by a Chinese. Any joined company can acquire the permanent property of his booth, permanent right of abode in Sweden for three people, and two apartments in Sweden and Hangzhou. "As soon as they settle down, knowing that his offspring will live here forever, he cannot afford to venture any irresponsible behavior". On this basis, Luo Jinxing turns to cultivate extending services besides booth selling, such as logistics and service facilities in the surroundings, which can bring a much larger interest than booth sales. In his concept, it is rather a future Chinese community than a commodity market.
From: http://www.cnemag.com/en/magazine_view.asp?a_id=31&m_id=7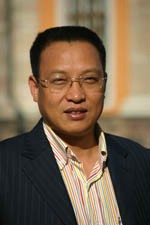 Mr. Luo Jinxing, the board chairman of Fanerdun Co., Ltd is the founder of Sweden Chinese Commodity Wholesale Market so he should know what the score is here.

So what does this mean, a "China Town" in Sweden?
I'm still a bit confused over some of the information at the Fanerdun website... but it seem like a future housing project "Hangzhou Beixiu apartment project" by Fanerdun Co. is planed in Kalmar. The below pictures are taken from the Fanerdun website.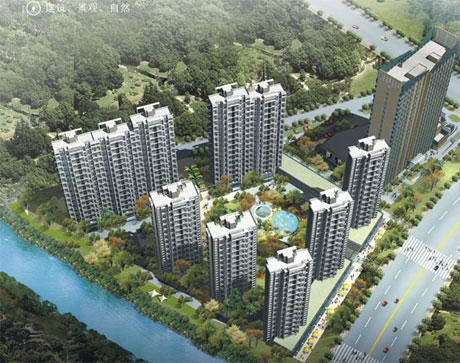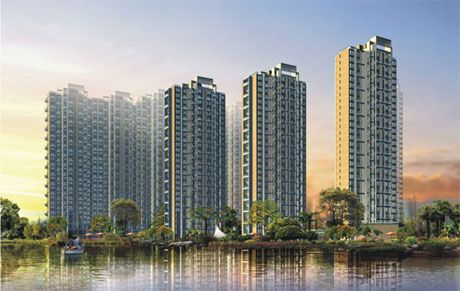 You can read more here: http://www.zjfanerdun.com/en/sweden/1303.asp

The main website of Fanerdun Group is: zjfanerdun.com