Dark Knight gunman: 'Evil therapist programmed me to commit mass slaughter at Aurora cinema'
The man accused of shooting dead 12 people during a screening of the latest Batman movie said he was programmed to commit the gun rampage by an 'evil therapist,' a former prison inmate has claimed.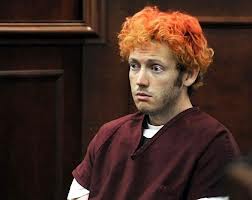 James Holmes [left], 24, has been charged with carrying out the killings - and injuring at least 58 others - on July 20, when he allegedly opened fire at a cinema in Aurora, Colorado, that was showing The Dark Knight Rises.

Steven Unruh who claims to have been a fellow inmate at the detention centre where Holmes is being held said he told him that he was 'programmed' to carry out the massacre during psychotherapy he had been receiving.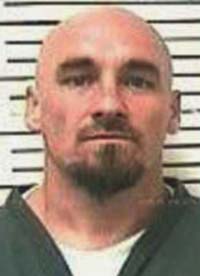 Thirty eight-year-old Mr Unruh [right] said he was in the booking area of the Arapahoe County Sheriff's Office Detention Facility in Colorado when Holmes was first brought in.

He said he communicated with Holmes from a nearby cell and that he told him that 'he felt like he was in a video game' during the shooting and that 'he wasn't on his meds' and 'nobody would help him,' reports Infowars.com - the website of the Alex Jones radio show.

He said Holmes also mentioned neuro-linguistic programming, a form of psychotherapy — and that he had been 'programmed' to kill by an evil therapist,' according to the website.

Mr Unruh also claims he was given a phone number that Holmes asked him to call which connected to a bereavement counsellor. She reportedly has no acquaintance with Holmes or Mr Unruh.

Mr Unruh, who made the allegations in an exclusive interview with the Denver Westword news website, said he had a four-hour talk with Holmes and claims he even persuaded him not to commit suicide.

Holmes, a neuroscience student, is believed to have been fascinated with mind control.

Earlier this month a judge set a court date for a preliminary hearing for the first week of January 2013.

According to the Chicago Tribune, the hearing will take place on the week of January 7.

At the preliminary hearing prosecutors will present the court with its evidence against Holmes while his defense team are likely to enter a plea.

He has been charged with 152 counts of murder and attempted murder.

Article from: dailymail.co.uk





---
Convicted RFK Assassin Sirhan Sirhan Says He Was Manipulated by Seductive Girl in Mind Control Plot
---
Tune into Red Ice Radio:
Nick Begich - Controlling the Human Mind
Loren Coleman - Hour 1 - The Copy Cat Effect & The Aurora Shooting
John Hall - Satellite Terrorism, Surveillance Technology, Implantable Microchips & Biometric ID Cards
Rauni-Leena Luukanen-Kilde - Microchip Mind Control & Parapsychology
Eldon Taylor - Subliminal Programming, Media Persuasion & Mind Control
H.P. Albarelli Jr. - Project MKULTRA, LSD, CIA, Dr. Sidney Gottlieb & Occult Government Studies