Doctors May Soon be able to Turn Back Time, Reverse Aging
Scientists from Children's Medical Center Research Institute at UT Southwestern (CRI) have made ground-breaking discoveries that could help to reverse the ageing process.

Methods to reverse the aging process are widely sought after, not just to satisfy the desires of our image-conscious society, but primarily to address the variety of chronic and degenerative diseases which afflict the elderly and are a major cause of deaths. As we grow older, there is a gradual deterioration in our physiological functions which increases the risk of contracting age-related diseases such as cancer, diabetes and cardiovascular and neurodegenerative disorders. In an attempt to reverse this process, scientists are trying to isolate the genetic factors which influence aging, and there have been some major scientific breakthroughs in this area of late.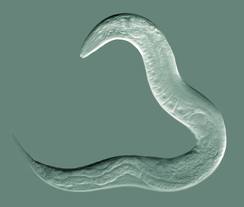 Earlier this year, important results were released by Prof. Fritz Müller, Dr. Chantal Wicky and their research team, who had determined the importance of the gene let-418/Mi2 in ageing, stress resistance, and development and reproduction. It was discovered that as soon as the gene's role in growth, development and reproduction is over, its effects become potentially damaging and can lead to the onset of degenerative diseases. The gene was identified in a species of the Caenorhabditis elegans worm, and scientists discovered that when the gene was deactivated in adult worms under laboratory conditions, it extended their lives and their ability to cope with stress.


The team collaborated with Prof. Simon Sprecher's team at the University of Fribourg, who have been investigating how the same gene functions in flies and plants, and were able to confirm that it has a similar effect in these species so it is hoped that its mechanism of action is the same in humans. If so, and if the gene could be deactivated after it has served its purpose for reproduction, there could be the potential for a major increase in human life expectancy.

[...]

Read the full article at: unknowncountry.com