Election Posters in New Sweden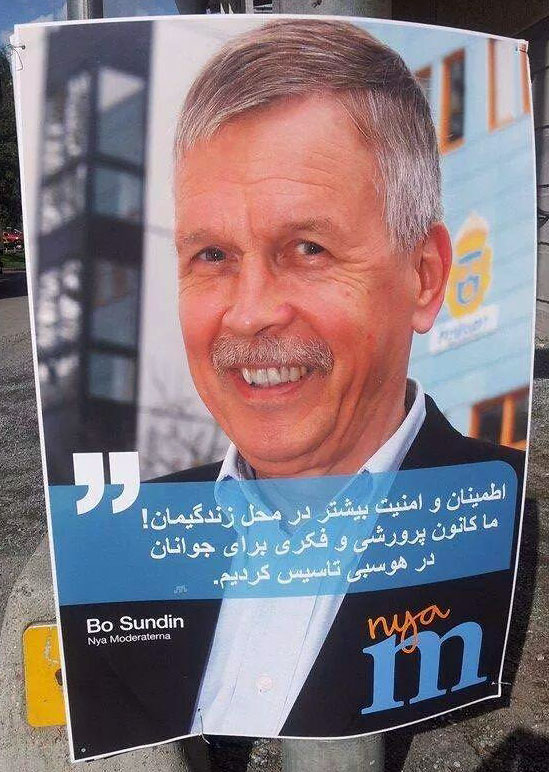 In the Stockholm suburb of Rinkeby, an election poster in Arabic is illuminated by the warmth of a culturally enriched car. A picture says more than a thousand words and this can't be a clearer sign of Sweden's failed immigration and integration policies.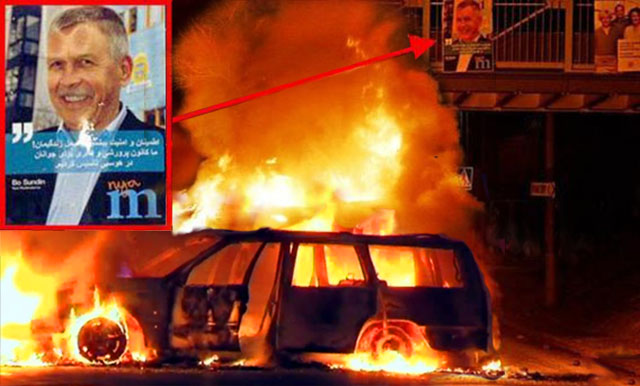 For the second year in a row, the suburbs of Stockholm is burning. Since Sunday evening there has been torched cars, stone throwing and fights, following on from last years rioting.

Here is a sample of the greens election campaign in Sweden these days.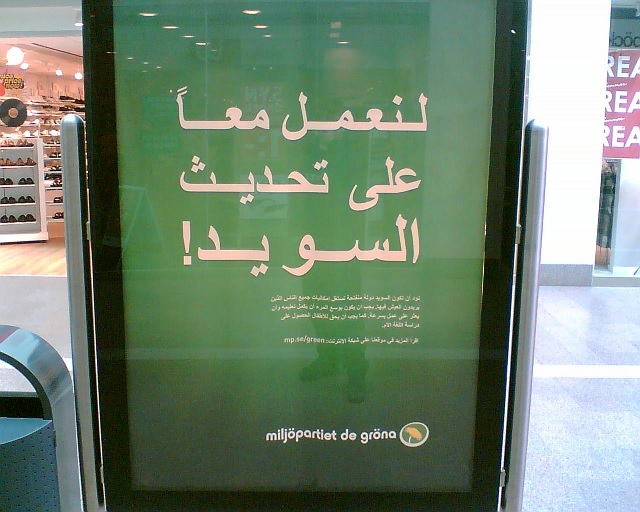 Source: avpixlat.info