Families fight to find infants stolen in Spain by the Catholic Church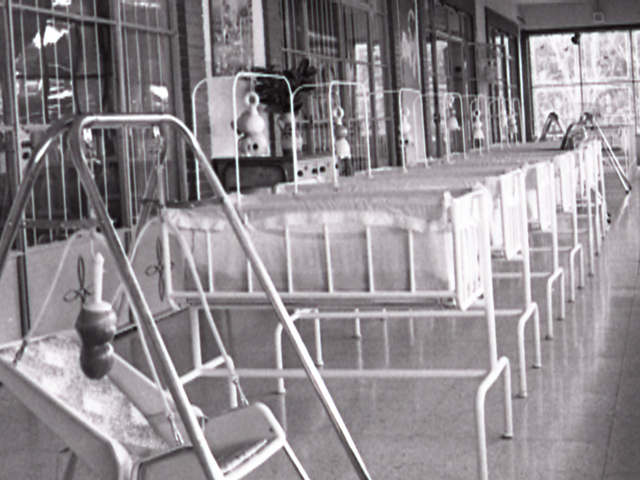 Luis Vega is on a mission to meet every man born in Madrid, Spain on Nov. 20, 1977. That's the day doctors told him that his baby son was stillborn, but he and his wife, Ines, believe their child was in fact stolen from the hospital.

"We have a son somewhere out there," Luis Vega said.

The Vega family isn't alone in believing their child was stolen. This year, more than a thousand families have come forward with claims that they were victims of baby trafficking committed by a variety of networks from the 1940s until as recently as the early 1990s.

Armed with a list of the 61 names of boys born in Madrid on the same day he lost his son, Vega is making calls and knocking on doors because he is convinced his son is alive.

"What we just want only, is to tell him, 'You have not been abandoned,'" Vega said.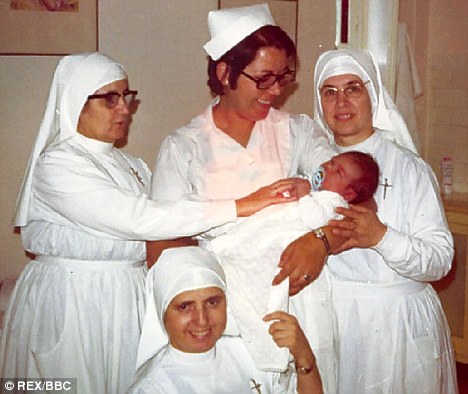 A baby being cradled in a Malaga hospital in 1971 by the woman who bought him. Image: Source


For Vega, the memory of his son's birth is still fresh. He and his wife went to a hospital in Madrid on a Sunday in November 1977. They were already parents to one son and believed they were expecting just one more child when they received surprising news: they were having twins.

"I started to think, I got two," Vega said. "So, I was absolutely excited, astonished."

The excitement faded when doctors came to Vega and told him that one of the twins, a boy, was dead.

"I felt frozen," he said.

Vega said the doctor told him, "I recommend you not see him."

At that time in Spain, doctors were authority figures who were virtually unapproachable. Vega simply didn't question that the doctor was telling the truth.

The doctor told Vega that the hospital would handle the burial of the baby boy. His wife, Ines, was under anesthesia and was unaware of what had happened. Vega ultimately told her the sad news.

The couple comforted one another and did their best to move on with their lives, raising their newborn daughter, Ana, and their older son.

Every year on Ana's birthday, Luis and Ines talked about her twin, the boy they lost.

This January, Vega and his wife were eating lunch and watching TV when a news report stopped them cold and made them think that the son they'd lost 33 years ago might actually be alive.

An unbelievable story was exploding in the press, allegations that for decades, organized networks stole newborn babies from their mothers and sold the babies to other families. On January 27, more than 250 families filed cases with Spain's attorney general. That number has since risen to nearly 1500 cases.

Vega and his wife requested documentation from the cemetery where they believed their son had been buried and sent a letter to the hospital where he had been born. Cemetery officials told them that no one had been buried at the cemetery with their family's last name.

When Vega told his daughter, Ana, that her twin brother might be alive after all, she was shocked.

"I spent like a month with a knot in my stomach. I couldn't eat," she said.

[...]

Read the full article at: rockcenter.msnbc.msn.com





---
S.O.S Bebes Robados
---




Visit msnbc.com for breaking news, world news, and news about the economy



BBC Documentary:
This World: Spain's Stolen Babies


Video from: YouTube.com