GM Wheat May Permanently Alter Human Genome, Spark Early Death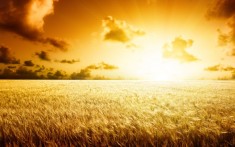 Experts say that the GM wheat currently in development by an Australian governmental research agency could, if ingested, shut down certain genes, leading to premature death or risk thereof to multiple generations.
The GM wheat developed by the Commonwealth Scientific and Industrial Research Organisation (CSIRO) using public funds is engineered to turn off genes permanently. The organization's intent to turn off wheat genes, however, could affect human and animal genes.