Gunman at French bank captured, hostages freed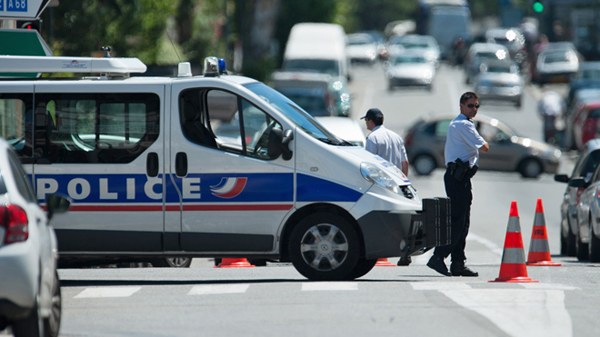 French police stormed a bank and captured a gunman who took four of its employees hostage Wednesday while claiming he was acting for religious reasons. The six-hour standoff jarred a region still reeling from a terrorist shooting spree that killed seven people earlier this year.

But prosecutors waved off French media reports that the latest suspect had ties to the Al Qaeda terror network, saying he had psychiatric problems.

The hostages in Toulouse were released unharmed, while the suspect was hospitalized with two bullet wounds in the left hand and the left thigh -- neither of which were life-threatening. Prosecutor Michel Valet said the gun, used twice during the ordeal, fired only rubber bullets, and that the gunman had no prior police record.

Valet refused to identify the suspect by name, confirm French media reports that he was 26, or name what religion the suspect referred to in making his claims.

"I am not a doctor, but we have objective elements that allow us to think and affirm that we're dealing with someone who suffers from considerable psychological problems and that his act is linked to these problems," Valet said.

"The claims of responsibility centered on badly defined, badly expressed religious claims and right now it is difficult to know what guided his behavior, which was anything but rational," he added.

[...]

Read the full article at: foxnews.com





---
Police were called to the CIC bank in an eastern suburb of Toulouse after the alarm was raised shortly after 10am local time when a 26-year-old man went into the bank and demanded cash.

When staff failed to take his demands seriously and refused to hand over money, the man pulled out a gun and shot into the air. He told police he was acting for "political motives" and claimed connections with al-Qaida.

Relatives of the hostage-taker said he was known to social services and had been "in a rage". He was said to have been under treatment for schizophrenia but had stopped taking his medication.

Police blocked surrounding roads as sharpshooters encircled the building. Bomb-disposal experts were them dispatched to the scene after the man claimed to have explosives.

The man said he was linked to al-Qaida and demanded to speak to officers from Raid, the elite special forces police brigade based in Paris.
Source