Lucky Luciano, American Hero?
How the Underworld Helped Us Win WWII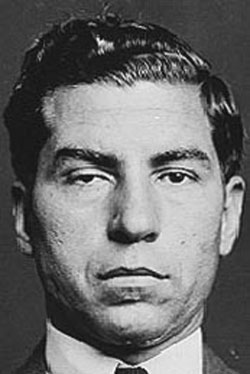 Charles "Lucky" Luciano

Two months after Japan's December 7, 1941 attack on Pearl Harbor, 48 American merchant ships had been sunk in the Atlantic Ocean not far off the United States Eastern seaboard by Nazi U-Boats. This onslaught was said to have officially begun on February 2, 1942, after the French ship Normandie, then the largest ship in the world, caught fire and capsized at New York City's Passenger Ship Terminal. (Note: while the Normandie spread fears of sabotage throughout the country, it was later determined that the fire was caused accidentally by errant sparks from a welding torch.) The ship casualties led to Naval Intelligence suspecting that the Nazis were getting information on Atlantic Ocean ship movements and logistics from domestic sympathizers and spies.

While Naval Intelligence knew that organized crime had controlled the East Coast docks for years, they needed a way to enter that world and ask for help. Intelligence officers first approached gangster Meyer Lansky and asked him to meet with his close friend, Charles "Lucky" Luciano, the undisputed boss of organized crime in the United States. The object of this liaison was for Lucky and Lansky to help recruit informants on the East Coast docks. At that time, Luciano was serving a long sentence at Dannemora Prison in a remote part of New York State, up to 50 years for promoting prostitution. When Luciano agreed to help, the government's Office of Strategic Services (the forerunner of the CIA) granted him unrestricted (and unrecorded) visits at Dannemora from friends, family, and business associates. "Operation Underworld" became the name of the OSS alliance with organized crime in its war effort.

After Luciano and Lansky put the word out on the docks, recruiting thousands of informants, the U-Boat attacks on merchant ships soon stopped. After the government was sure that Lucky had made good on his promise, they moved him from Dannemora Prison (then known as "the Siberia of America") to Great Meadow, a "country club" prison near Albany, the New York state capital.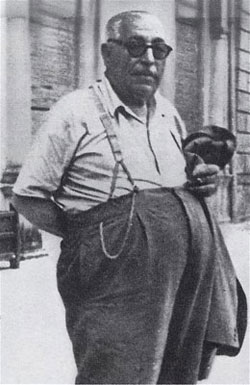 Calogero Vizzini

Toward the end of the war, "Lucky" Luciano was again approached by Intelligence before the Allied invasion of Sicily. The OSS believed that the mobster's connections on the island of Sicily with Mafia leaders would help funnel Nazi troop movement information to the invading force, General George Patton's Third Division. Luciano, sure enough, was easily able to make contact with Calogero Vizzini, Sicily's Mafia boss. When Patton's Division attacked, Vizzini's men protected the roads from snipers, enabling the invasion's success. At the end of the war, Vizzini was made an honorary Colonel of the U.S. Army.

In 1946, the government rewarded Luciano with a commuted sentence on condition that he then be deported to Italy after release. (Lucky had never been a naturalized American citizen.)

Charles "Lucky" Luciano never returned to the United States, except after death. His body was allowed to be buried at St. John's Cemetery in New York City.

Sources:
"Lucky Luciano", Ron Nichols, Crime Library

Operation Underworld

"Lucky Luciano", Edna Buchanan, Time

"Bad Guys Done Good", Peter Pavia, New York Post

SS Normandie

Calogero Vizzini

Article from: http://www.associatedcontent.com/article/
258441/lucky_luciano_american_hero.html