"Navy Yard Shooter Thought He Was Under Government Mind Control"
In the following short, four paragraph article by TIME, the reason for the Washington Navy Yard shooting is established - Aaron Alexis was delusional, mentally ill.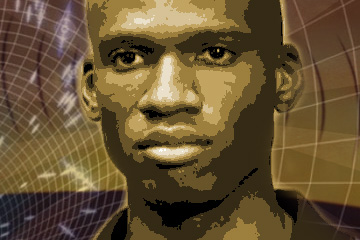 While that may likely be true, there is much left unsaid in the article, such as the fact that the technology certainly exists, and the US government and military have a checkered past of testing their weapons on foreign and domestic populations.

"Sonic and ultrasonic weapons (USW) are weapons of various types that use sound to injure, incapacitate, or kill an opponent. Some sonic weapons are currently in limited use or in research and development by military and police forces. [...] Some of these weapons have been described as sonic bullets, sonic grenades, sonic mines, or sonic cannons. Some make a focused beam of sound or ultrasound; some make an area field of sound." Source: Wikipedia

Alan Jones of The Washington Times points out the disconnect :

Despite decades of documented U.S. government defense research and development into the effects of electromagnetic frequencies on human behavior, the FBI dismissed as "conspiracy theory" the concept that ELF technology has any such applications, suggesting instead that its use was limited to a now obsolete surface-to-submarine communication system.

"ELF technology was a legitimate program for naval sub-tonal submarine communications; however, conspiracy theories exist which misinterpret its application as the weaponization of remote neural frequencies for government monitoring and manipulation of unsuspecting citizens." – Valarie Parlave, Assistant Director, Washington, D.C. FBI Field Office

[...]

Derrick Robinson, President of Freedom from Covert Harassment and Surveillance (FFCHS), a victim advocacy group which attests to be "composed of at least 2,500 educated, articulate and intelligent Americans, all of whom recite identical symptoms of satellite and land based microwave and ELF signal weapon attacks" provides Communities at WashingtonTimes.com a written response to yesterday's FBI statement about the Aaron Alexis investigation and ELF waves.

"There is an abundance of evidence proving the existence that ELF and microwave signal technology and weapons that deliver voice-to-skull transmissions to unwitting victims is wide spread and pervasive, according to government scientific reports," states Robinson.

The TIME article also ignores unanswered questions about the scenario, found here: "Navy Yard Shooting: Questions and Coincidences add up… Official Story Doesn't".

[READ: Report: Was Navy Yard Shooter Gangstalked with Mind Control Microwave Weapons?]

Certainly its notable that Alexis' mental state and past behaviour was not an impediment to his access to the Navy Yard, and his final actions:

[ Deputy Defense Secretary Ashton Carter] acknowledged surprise at how Alexis 2007 background check failed to mention a 2004 shooting, a detail the Navy disclosed on Monday. Alexis had used a gun to blow out car tires in Seattle three years before he joined the Navy and applied for a 10-year "secret" security clearance.

"What certainly caught my eye and the secretarys eye is exactly that kind of thing: evidence that there was behavior well before the Washington Navy Yard incident," Carter said.
Source: Reuters

The Logic

During the official 9/11 investigation into the events of Sept. 11, 2001, NIST (National Institute of Standards and Technology) revealed they never looked for evidence of explosive material at the site because of the preexisting narrative that explosives could not have been used.

Official investigation into the Washington Navy Yard shooting and Aaron Alexis will undoubtedly not address the possibility that he was being targeted and manipulated with electromagnetic low frequency technology, because it's already been decided he's mad.

From TIME...

---
Navy Yard Shooter Thought He Was Under Government Mind Control
By Denver Nicks | TIME

The gunman in this month's bloody rampage at the Washington Navy Yard claims that attempts at government mind control drove him to the crime.

The FBI on Wednesday released notes retrieved from the shooter, Aaron Alexis, providing a window into a paranoid mind that felt under siege by "low-frequency," Navy-developed electromagnetic waves.

"Ultra-low frequency attack is what I've been subject to for the last three months. And to be perfectly honest, that is what has driven me to this," Alexis wrote before killing 12 and dying himself in a shootout with authorities, according to the FBI.

Messages found scrawled on the side of the navy contractor's Remington 870 sawed-off shotgun read, "End to the torment," "Not what y'all say" and "Better off this way."

Article from: nation.time.com




---
Tune into Red Ice Radio:
Neil Sanders - Hour 1 - The Dark Art of Mind Control
John Hall & Don Raumake - Satellite Terrorism, Surveillance Technology, Implantable Microchips, Biometric ID Cards & Government Spying
H.P. Albarelli Jr. - Germ Warfare, CIA, LSD and the Murder of Dr. Frank Olson
George Kavassilas - The Pending Global Mind Control Event
Stewart Swerdlow - The Montauk Project, Mind Control, The Illuminati & The Alien Agenda
Nick Begich - Hour 1 - Controlling the Human Mind
Richard Hamlin - Mind Control, Mk-Ultra & Satanic Ritual Abuse