Pegida's Multi - Culti (state) Agenda!
This guy raises some very interesting points regarding the recent PEGIDA launch in the UK and around Europe.



Make sure to check out the videos below. The focus on the criticism descends into a Nazi accusation contest. "No no THEY are the REAL Nazi's."

Pegida UK is fronted by Tommy Robinson, Paul Weston and Anne Marie Waters. They held a demo in Birmingham UK on the 6th February 2016:




Paul Weston concludes in this speech: "Radical Islam is Nazisim!"




Veteran Bill Weir asserts: "We got a really, truly multicultural society and we all benefit from it, but it's being distorted by one particular ideology, who will not under any circumstances integrate with us."



An Anti Pegida demonstrator draws the parallel between Pegida and the National Socialists in Germany in the 1930's.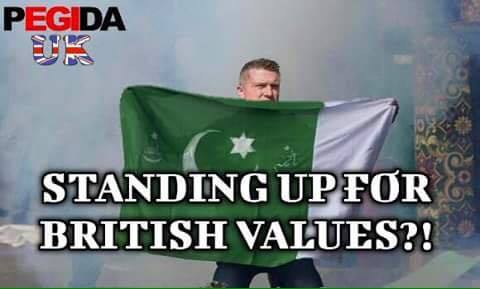 Source: youtube.com