Somali reporter: Swedish journalists are more dangerous than al-Shabab
This article is translated by google and slightly improved for clarification.

This short story (the tip of the iceberg) is a great example of the media climate in Sweden and the lack of proper Journalism. An extremely dangerous one sided view is constantly presented by the government subsidized media.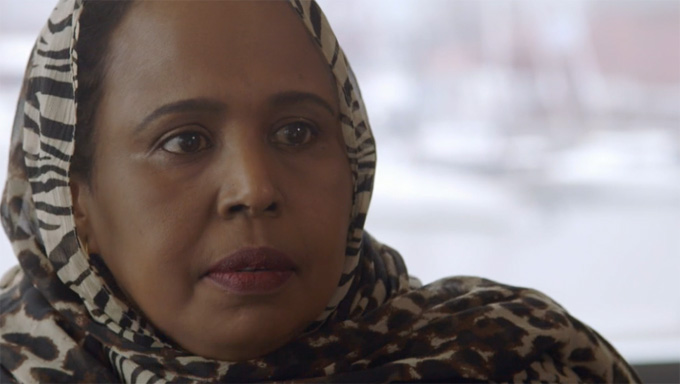 Swedish journalists and their lies are more dangerous than the cruel Somali terrorist group al-Shabab, says the Somali woman and former SR (Swedish Radio) reporter Amun Abdullahi, who was interviewed in yesterday's Swedish television program "Uppdrag Granskning".

Amun Abdullahi came to Sweden in the early 1990s, and her biggest dream was to become a journalist. Eventually she got a job at Swedish Radio. But when Amun Abdullahi made a truthful program about how other Somalis in Rinkeby recruited young people to al-Shabab everyone turned against her. The extreme-left P1 program called "Konflikt" (Conflict) countered with a program full of lies and factual inaccuracies that depicted Amun Abdullahi and her examination
/research as wrong. Abdullahi was subjected to serious intimidation, threats and persecution as a result of "Konflikt's" episode.

Amun Abdullahi now says she intends to leave Sweden for good. She believes that Sweden is more dangerous than Somalia, where the terrorist organization al-Shabab is raging, since Sweden's journalists lies, silences people and deliberately avoids reporting on issues just because it can benefit the Sweden Democrats.

- It is dangerous here in Sweden, even more dangerous than in Mogadishu, answers Amun Abdullahi when "Uppdrag Granskining's" reporter says that the Somali capital, that Abdullahi is thinking of moving to permanently, is very dangerous.

- they hide the truth and silence the people, says Amun Abdullahi, referring to the Swedish journalists.

See yesterday's "Uppdrag Granskning" here: svtplay.se (Swedish language)

Source: nationell.nu

The reason why she considers i to be more dangerous in Sweden than in Mogadishu is because the truth is never told in Sweden. She is right, there is no debate.

Additionally, Abdullahi says towards the end of the program that any kind of story or reporting that might lead to support for the Swedish Democrats or coincides with anything that might support their platform is disregarded and avoided, even if it's the truth.