The Brain "Sees" Objects That You Don't Perceive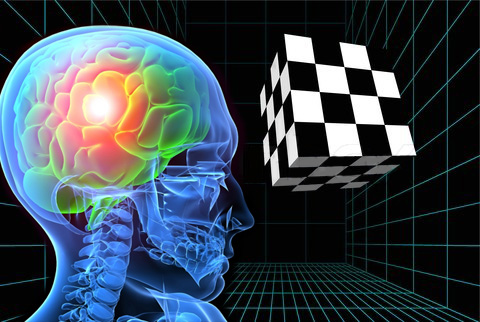 A new study shows how much visual input the brain processes, but we never consciously see.

Every day, when you open your eyes in the morning, there is a huge flood of visual information from the external world into your mind.

Your brain edits this flood down to a trickle of things that are highly relevant: Where is the dressing-gown? Where is the curtain? Where is the door?

The rest of it–the state of the carpet, the shadows on the ceiling–all gets ignored.

Or does it?

How much processing does the brain allocate to things you're not consciously aware of? What does 'it' see that 'you' don't? (Obviously 'you' are 'it', but let's not get into that!).

Fascinating new research, published in the journal Psychological Science, addresses this question.

Sanguinetti et al. (2013) had participants looking at the silhouettes of objects in the centre of a screen, while there were other shapes around the outside.

It's like the everyday situation where you are concentrating on something, but there are all kinds of other objects and shapes in your peripheral vision.

By monitoring their brainwaves, the researchers were able to determine whether participants were processing these peripheral objects.

People don't usually take much notice of what's going on in their peripheral vision because they are concentrating on what they are looking at.

The same was true in this study: participants were not consciously aware of the peripheral shapes.

And yet, the electrical activity they measured suggested that their brains were processing these peripheral shapes for meaning.

[...]

Read the full article at: spring.org.uk