The Investigation Begins: "It landed. It did not crash."

For the last 65 years people have been seeing strange objects crashing and landing in lakes over Sweden. After decades of trying to unravel the case, the head of UFO-Sweden Clas Svahn and his team, are now setting out on an expedition to investigate the latest of these sightings. The Ghost Rockets is a documentary project following UFO-Sweden as they attempt to solve one of the worlds last unknown UFO-mysteries.

As part of the search they have gained access to thousands of documents from the Swedish military. Where the military have failed, we hope to succeed by crowdsourcing the search online. Once the documents are scanned we are going to need your help.

Follow the story as it unfolds on Facebook and Twitter.

A Scandinavian phenomena. An international mystery.
GHOST ROCKETS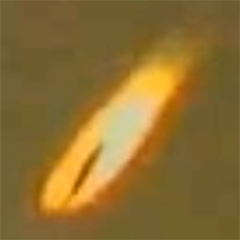 The Ghost Rockets phenomena is one of the most well documented UFO-cases in history. Since 1946, approximately 2,000 unidentified objects have been seen in the skies above Sweden. The shear number of witnesses and the enormous effort made by the Swedish military to determine the origin are some of the reasons why UFO-Sweden have never given up trying solve this puzzle. To this day people still report seeing ghost rockets throughout Sweden, with unsettling resemblance to the original 1946 reports. But what they were or where they came from remains unknown.



Visit GhostRockets.se





---
Tune into Red Ice Radio:
Clas Svahn - UFO Sweden: Reports & Ghost Rockets
Erling Strand - The Hessdalen Light Phenomena
Susan Joy Rennison - A New Cosmic Age, Space Weather & Cosmic Radiation
Alfred Webre - Exopolitics, NASA Bombing of the Moon, Outer Space Treaty & E.T.
Håkan Blomqvist - Hour 1 - Richard Höglund's Strange Alien Encounter