The Legacy of Nelson Mandela: A Dissenting Opinion
Nelson Mandela, rights activist, political icon and former president of South Africa, dies age 95

There is no doubt that Nelson Mandela suffered for his cause of an end to bloody apartheid, racial segregation and government oppression in South Africa:

[Mandela was a] South African anti-apartheid revolutionary as well as a politician and philanthropist who served as President of South Africa from 1994 to 1999. He was the first black South African to hold the office, and the first elected in a fully representative election. His government focused on dismantling the legacy of apartheid through tackling institutionalised racism, poverty and inequality, and fostering racial reconciliation. Politically an African nationalist and democratic socialist, he served as the President of the African National Congress (ANC) from 1991 to 1997. Source

However, one man's freedom fighter is always another man's terrorist:

Inspired by Fidel Castro's 26th of July Movement in the Cuban Revolution, in 1961 Mandela co-founded Umkhonto we Sizwe ("Spear of the Nation", abbreviated MK) with Sisulu and the communist Joe Slovo.

Becoming chairman of the militant group, he gained ideas from illegal literature on guerilla warfare by Mao and Che Guevara. Officially separate from the ANC, in later years MK became the group's armed wing.[100] Most early MK members were white communists; after hiding in communist Wolfie Kodesh's flat in Berea, Mandela moved to the communist-owned Liliesleaf Farm in Rivonia, there joined by Raymond Mhlaba, Slovo and Bernstein, who put together the MK constitution.[101] Although Mandela himself denied ever being a Communist Party member, historical research has suggested that he might have been for a short period, starting from the late 1950s or early 1960s.[102]

Operating through a cell structure, the MK agreed to acts of sabotage to exert maximum pressure on the government with minimum casualties, bombing military installations, power plants, telephone lines and transport links at night, when civilians were not present. Mandela noted that should these tactics fail, MK would resort to "guerilla warfare and terrorism." Source

We should question and examine the sacred cows of society, because these issues are very rarely black and white, but values of grey with victories and vices making up a lifetime.

The mainstream media would have you believe the west sheds tears with South Africa over the loss of this man, yet Mandela was on western terrorist watch lists until 2008, and it was the CIA who helped jail him in 1962.

Indeed, the man has a bloody and brutal legacy, as involved in communist movements, and as leader of the ANC and its terrorist arm, Umkhonto we Sizwe (MK). You can find more information on that here:

"Saint" Mandela? Not So Fast!

Some aren't buying the act. A dissenting opinion of the 'icon' that was Mandela from Global Research...

---
The Legacy of Nelson Mandela: A Dissenting Opinion
By Jonathan Cook | Global Research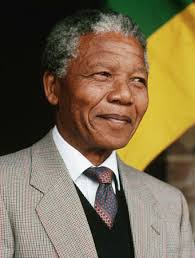 Offering a dissenting opinion at this moment of a general outpouring of grief at Nelson Mandela's death is not likely to court popularity. It is also likely to be misunderstood.

So let me start by recognising Mandela's huge achievement in helping to bring down South African apartheid, and make clear my enormous respect for the great personal sacrifices he made, including spending so many years caged up for his part in the struggle to liberate his people. These are things impossible to forget or ignore when assessing someone's life.

Nonetheless, it is important to pause during the widespread acclamation of his legacy, mostly by people who have never demonstrated a fraction of his integrity, to consider a lesson that most observers want to overlook. Perhaps the best way to make my point is to highlight a mock memo written in 2001 by Arjan el-Fassed, from Nelson Mandela to the NYT's columnist Thomas Friedman. It is a wonderful, humane denunciation of Friedman's hypocrisy and a demand for justice for the Palestinians that Mandela should have written. [http://www.keghart.com/Mandela-Palestine]

Soon afterwards, the memo spread online, stripped of el-Fassed's closing byline. Many people, including a few senior journalists, assumed it was written by Mandela and published it as such. It seemed they wanted to believe that Mandela had written something as morally clear-sighted as this about another apartheid system, an Israeli one that is at least the equal of that imposed for decades on black South Africans. However, the reality is that it was not written by Mandela, and his staff even went so far as to threaten legal action against the author. Mandela spent most his adult life treated as a "terrorist".

There was a price to be paid for his long walk to freedom, and the end of South Africa's system of racial apartheid. Mandela was rehabilitated into an "elder statesman" in return for South Africa being rapidly transformed into an outpost of neoliberalism, prioritising the kind of economic apartheid most of us in the west are getting a strong dose of now. In my view, Mandela suffered a double tragedy in his post-prison years. First, he was reinvented as a bloodless icon, one that other leaders could appropriate to legitimise their own claims, as the figureheads of the "democratic west", to integrity and moral superiority. After finally being allowed to join the western "club", he could be regularly paraded as proof of the club's democratic credentials and its ethical sensibility.

Second, and even more tragically, this very status as icon became a trap in which he was required to act the "responsible" elder statesman, careful in what he said and which causes he was seen to espouse. He was forced to become a kind of Princess Diana, someone we could be allowed to love because he rarely said anything too threatening to the interests of the corporate elite who run the planet. It is an indication of what Mandela was up against that the man who fought so hard and long against a brutal apartheid regime was so completely defeated when he took power in South Africa.

That was because he was no longer struggling against a rogue regime but against the existing order, a global corporate system of power that he had no hope of challenging alone. It is for that reason, rather simply to be contrarian, that I raise these failings. Or rather, they were not Mandela's failings, but ours. Because, as I suspect Mandela realised only too well, one cannot lead a revolution when there are no followers.

[...]

Read the full article at: globalresearch.ca




---
---
READ:
Nelson Mandela - Order of St John (Sovereign Military Order of Malta)
AND:
Nelson Mandela Was a Terrorist - Working for the MI-6?