The Moon Is 100 Million Years Younger Than Thought
The moon is quite a bit younger than scientists had previously believed, new research suggests.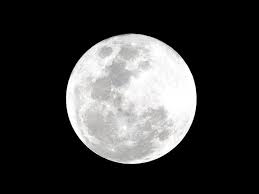 The leading theory of how the moon formed holds that it was created when a mysterious planet — one the size of Mars or larger — slammed into Earth about 4.56 billion years ago, just after the solar system came together. But new analyses of lunar rocks suggest that the moon, which likely coalesced from the debris blasted into space by this monster impact, is actually between 4.4 billion and 4.45 billion years old.

The finding, which would make the moon 100 million years younger than previously thought, could reshape scientists' understanding of the early Earth as well as its natural satellite, researchers said.

"There are several important implications of this late moon formation that have not yet been worked out," Richard Carlson, of the Carnegie Institution for Science in Washington, D.C., said in a statement.

"For example, if the Earth was already differentiated prior to the giant impact, would the impact have blown off the primordial atmosphere that formed from this earlier epoch of Earth history?" added Carlson, who is presenting the new results Monday (Sept. 23) in London at a meeting organized by the Royal Society called "Origin of the Moon."

[...]

Read the full article at: livescience.com




---
READ:
The Moon: An Unexplained Phenomenon
---
Red Ice Radio:
David Icke - The Moon and Saturn Matrix
Mike Bara - Dark Mission, The Occult NASA Moon Mission
David Icke - The Cosmic Firewall & The Moon Matrix
Alfred Webre - Exopolitics, NASA Bombing of the Moon, Outer Space Treaty & E. T.
Jay Weidner - Hour 1 - Kubrick's Odyssey: How Stanley Faked the Moon Landings
Ted Twietmeyer - The Moon & Sun, Time & UFO's
Max Igan - Order Out of Chaos, Strip Mining the Earth & The Moon
Marcus Allen - Nexus Magazine, Technology in Ancient Egypt, The Moon Landing & Collective Amnesia