The Secret Ley Lines Of The Olympic Gold Medal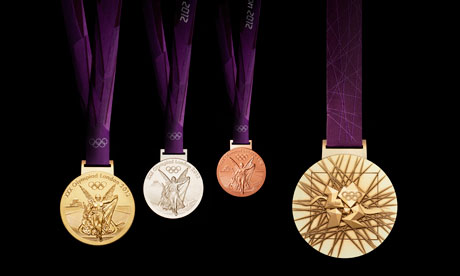 Has anyone else noticed that the newly revealed Olympic gold medal appears to be covered in mysterious lines and geometric patterns? Having grown up on a diet of Alan Moore and (early) Iain Sinclair, we could only jump to the conclusion that the winning design contains a hidden map of Olympic ley lines – routes of energy connecting important locations.

The medal features a prominent representation of the River Thames. Lining this up with its counterpart on a Google map allows us to deduce where the corners of the triangle and square patterns fall. Note, the alignment is approximate, and what follows is open to a certain amount of wiggle room.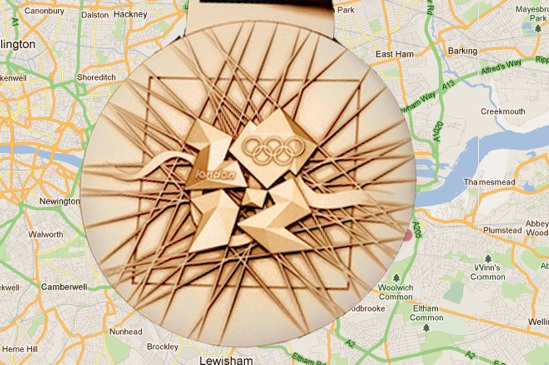 The medal lined up over the Thames.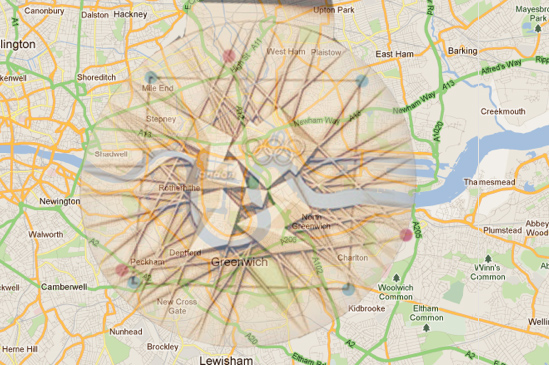 A 50% fade, showing the overlay.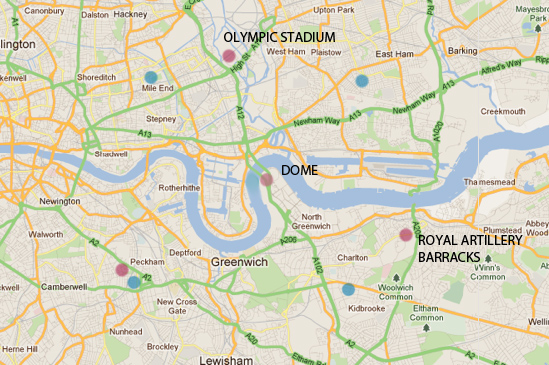 The map with medal absent. Red dots represent the vertices and centre of the triangle, blue dots are the corners of the rectangle.



There's clearly something going on with the triangle. Look, the top vertex sits pretty much on top of the Olympic stadium. The bottom-right corner, meanwhile, is very close to the Royal Artillery Barracks in Woolwich, where shooting events will take place. The final corner is harder to descry. It's South of the Old Kent Road, in the Queen's Road area. Perhaps a nod to the monarch in her jubilee year? The centre of the triangle falls close to the O2, which will host several events under its temporary guise as the North Greenwich Arena.

[...]

Read the full article at: londonist.com





---



Video from: YouTube.com





---
Also tune into:
Rik Clay's interviews on Red Ice Radio - All Four Hours
Cort Lindahl - Hour 1 - Axis Mundi & Geomantic Talismans
Michael S. Schneider - Constructing The Universe with 1 through 12, Nature's Numerical and Geometric Language
Daniel Tatman - The Bath Mystery's: Geomancy, Lay Lines & Organic/Fractal Architecture
Jay Weidner - Magic Square, Numerology, Geometry & Gematria
Hugh Newman - Earth Grids, Earth Energy, Megaliths & Sacred Sites