Was British oil executive 'assassinated' by eco-terrorists?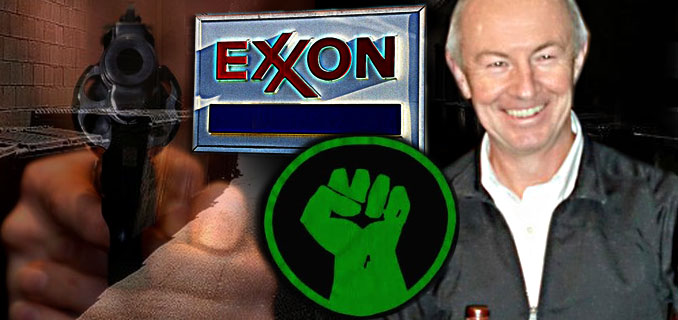 Nicholas Mockford, 60, was shot dead on October 14 but Belgian police imposed a news blackout.

Belgian police are probing whether the hitmen who killed British oilman Nicholas Mockford outside a restaurant may have been eco terrorists incensed at the practices of the American corporation which employed him.

The 60-year-old ExxonMobil executive died with three bullets in his back and head as his wife watched on in horror outside the Da Marcello Italian restaurant in the Brussels suburb of Neder-Over-Heembeek.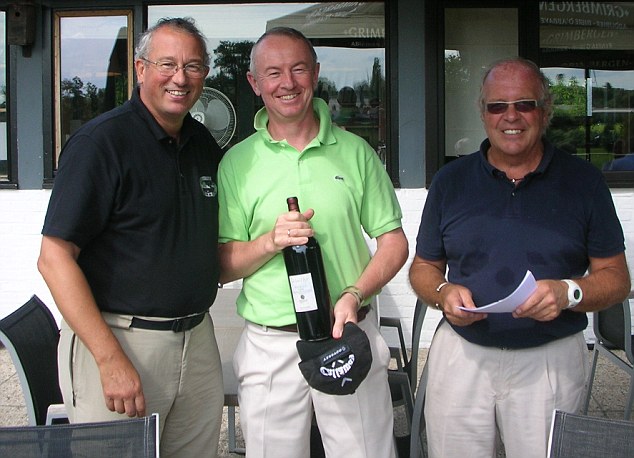 Nicholas Mockford, pictured centre, was cradled by his wife as he lay dying after he was shot three times as he walked to his Lexus SUV.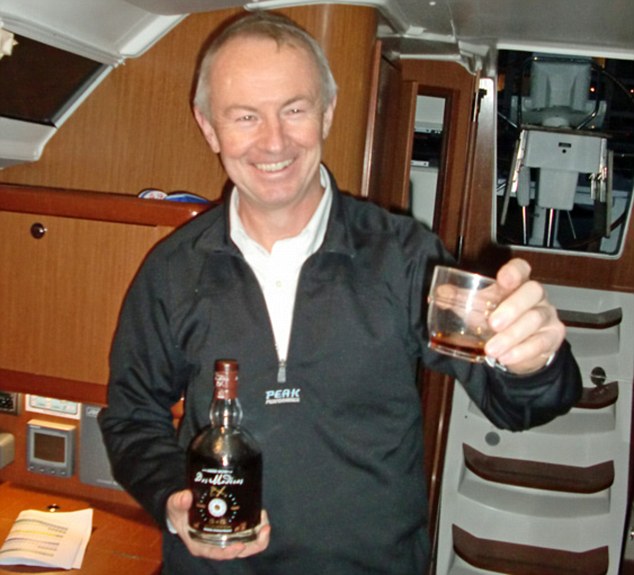 Mr Mockford, pictured here inside a boat, was reportedly the head of marketing for interim technologies for ExxonMobil Chemicals, Europe, promoting new types of greener fuel.



Two weeks later the Belgian authorities admit they are still baffled as to why he was targeted but are pursuing the assassination theory.

One possibility is that it was a botched car theft, as he was asked to hand over his car keys moments before he was blasted to death in front of his terrified wife, it emerged today.

Mrs Mockford said that two men wearing crash helmets had demanded cash, and the couple's Lexus 4x4, a top range sports utility vehicle.

After one unsuccessfully tried to snatch her handbag, the other raised a weapon and began shooting Mr Mockford, who worked for the US oil giant ExxonMobil.

Referring to Mrs Mockford, a witness to the aftermath of the attack, said: 'She was clearly shocked - she said the men were demanding money and the car.'

Mrs Mockford's claims initially led to police in the suburb of Neder-over-Heembeek to list the crime as an attempted car-jacking.

But the ferocity of the attack - and the fact that Mr Mockford appeared to receive a 'coup de grace' shot to the upper body as he lay helpless - made more senior detectives consider other options.

A dossier has been compiled in the days since the execution which is understood to examine several theories - from a botched car theft to assassination by eco-terrorists angered at ExxonMobil's involvement in Nigeria and Afghanistan.

Organised crime linked to the oil industry in Russia and has also not been ruled out.

ExxonMobil, parent company of Esso and Mobil, is a favourite villain of green activists around the world.

In June this year US investigative journalist Steve Coll published a mammoth 750 page book called 'Private Empire' about the company which showed that if it were a country, it would rank among the top 30 richest in the world.

Belgian websites are awash with conspiracy theories.

'A topman for an oil company ... if you know that oil is the main cause of war in the Middle East (and there so many daily deaths), then a leading man of such company is anything but innocent," said a blogger on the HLN.be news website.

Another contributor to the same site wrote: 'Carjackers don't execute someone with shots to the head, fail to steal the car and leave a witness alive. This has to do with the environment.'

[...]

Read the full article at: dailymail.co.uk





---




Shell in Nigeria


"DemocracyNow.org - We continue our conversation with Pulitzer Prize-winning reporter Steve Coll, author of the exhaustive book, "Private Empire: ExxonMobil and American Power." He examines controversial role ExxonMobil has played in Afghanistan and Indonesia, where it operated lucrative gas fields amidst a bloody war for independence. Coll also discusses the corporate giant's involvement in the controversial natural gas drilling process known as "fracking" known as fracking, and the role of its lobbyists could play in the upcoming U.S. election."







---
Tune into Red Ice Radio:
Ian Crane - The Deepwater Horizon Rig Explosion & The BP Oil Spill
Ian Crane - BP Oil Spill, Corexit, Solar Storms & The Bigger Picture
Sterling Allan - Hour 1 - Free Energy Technologies Update