World's most powerful laser fires most powerful laser blast ever
The largest laser system in the world was turned on for a fraction of a second July 5, and it unleashed the most powerful laser blast in history -- besting a record set mere months earlier.

TheNational Ignition Facility (NIF) -- a laser test facility at Lawrence Livermore National Laboratory in Livermore, Calif. -- turned on its 192 laser beams for a scant instant the day after the nation celebrated its birth, unleashing a record-setting 1.85-megajoule blast into a target chamber that delivered more than 500 trillion watts of power.

Five hundred terawatts is 1,000 times more power than the United States uses at any instant in time, the facility said.

Scientists celebrated the historic test, which created conditions in the laboratory that had previously only existed deep within the heart of a star.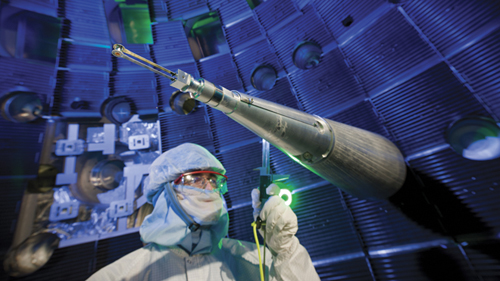 Before each experiment, a positioner precisely centers the target inside the target chamber and serves as a reference to align the laser beams.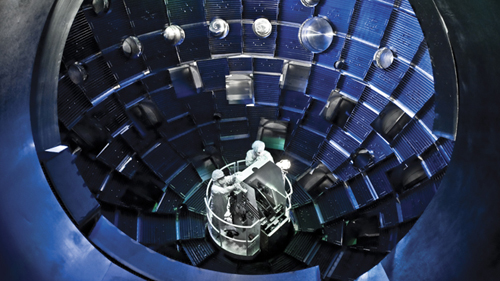 A service system lift allows technicians to access the target chamber interior at the National Ignition Facility for inspection and maintenance.



"For scientists across the nation and the world who, like ourselves, are actively pursuing fundamental science under extreme conditions ... this is a remarkable and exciting achievement," said Dr. Richard Petrasso, senior research scientist and division head of high energy density physics at the Massachusetts Institute of Technology.

[...]

Read the full article at: foxnews.com