Duck Dynasty's Phil Robertson breaks his silence: Reality show star says he's 'a lover not a hater'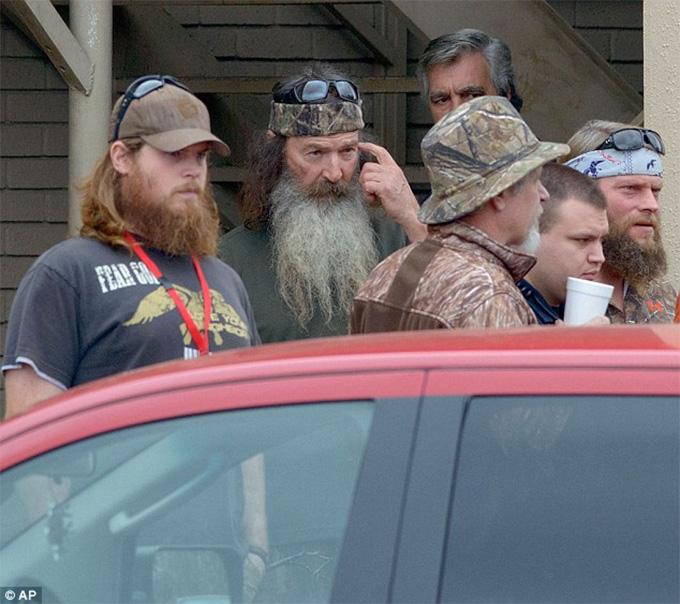 Now, voicing your personal preferences and opinions is deemed "hate crime." Way to go Orwellians. It's a slippery slope!

The DailyMail reports:

Phil Robertson has spoken out for the first time since his homophobic comments in a magazine interview went public and refused to go back on his controversial remarks, saying: 'I will not give or back off from my path.'

The Duck Dynasty patriarch led a small Bible study group in his home town church in West Monroe, Louisiana on Sunday, granting MailOnline exclusive access.

And the deeply religious outdoorsman stood by his incendiary statements – which saw him call homosexuality a sin and led to his suspension from the hit reality show by network bosses at A&E.

During Sunday's speech, he defended himself, saying he was simply quoting from the Bible and even went so far as to say Jesus could save gay people.
'I love all men and women. I am a lover of humanity, not a hater,' he added.

The 67-year-old has been slammed by gay rights groups since his interview in January's issue of GQ magazine was made public last week.

He was quoted as saying: 'It seems like, to me, a vagina - as a man - would be more desirable than a man's anus.

'That's just me. I'm just thinking: There's more there! She's got more to offer. I mean, come on, dudes! You know what I'm saying? But hey, sin: It's not logical, my man. It's just not logical.'

But despite the criticism Robertson has faced, his family and local community have come to his defense and stood firmly behind him.
Just before Sunday's Bible study class started, one church-goer actually thanked Robertson for his comments.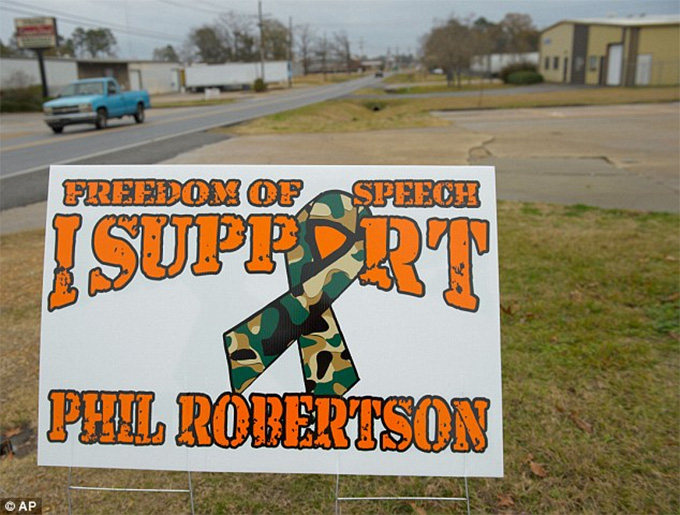 Read the rest of the article at dailymail.co.uk