Phoenicians discovered America 2000 years before Columbus?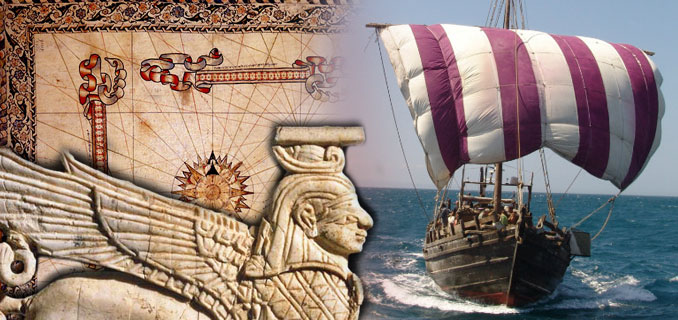 Columbus, credited with the discovery of Americas, may not have been the first to set foot on the continent, says a British explorer, claiming that Phoenicians actually beat him by 2,000 years.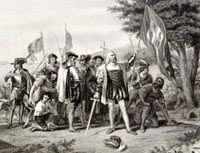 Christopher Columbus, the poster boy Renaissance explorer found fame and fortune by sailing from the 'Old World' to the 'New', crossing the great unknown waters between Spain and the Caribbean in 1492.

In an ambitious voyage that could challenge maritime history, former Royal Navy officer Philip Beale hopes to sail a replica Phoenician boat 10,000 kilometres across the Atlantic.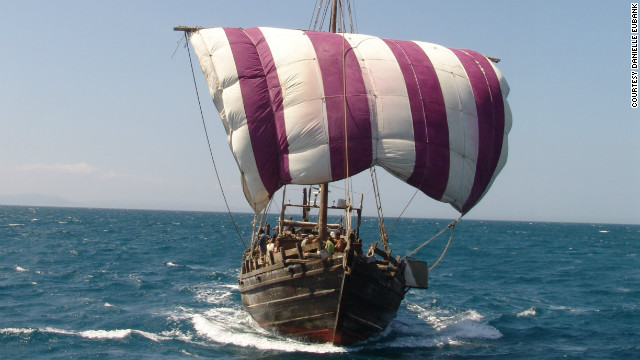 Beale aims to demonstrate that the Phoenicians – a Semitic civilisation that prospered between 1500BC and 300BC on the Mediterranean coast – sailed to the Americas first, CNN reported.

"It is one of the greatest voyages of mankind and if anyone could have done it [before Columbus], it was the Phoenicians," said Beale.

"Of all the ancient civilisations they were the greatest seafarers – Lebanon had cedar trees perfect for building strong boats, they were the first to use iron nails, and they had knowledge of astrology and currents," he said.

The prospect of sailing a 50-ton wooden vessel identical to those built 2,600 years ago across the Atlantic might appear foolhardy.

However, Beale has already sailed the replica boat – named The Phoenician – around Africa in 2010, in a bid to demonstrate the ancient civilisation had the capability to circumnavigate the continent 2,000 years before the first recorded European, Bartolomeu Dias, in 1488.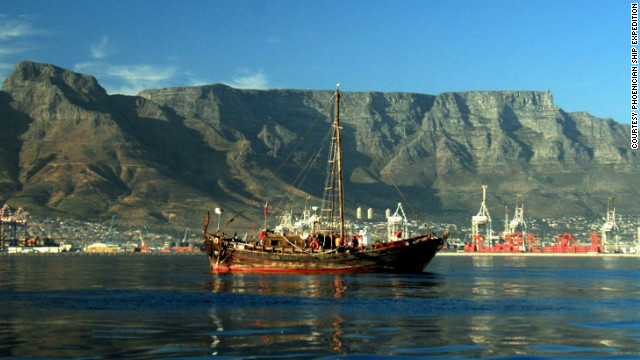 The replica boat is seen here arriving in Cape Town, South Africa. The crew battled everything from six-meter waves to pirates during the incredible journey. Source: CNN


The Phoenician boat covered 32,000 kilometres over two years, setting sail from Syria in 2008, battling everything from six-meter waves off the Cape of Good Hope to Somali pirates.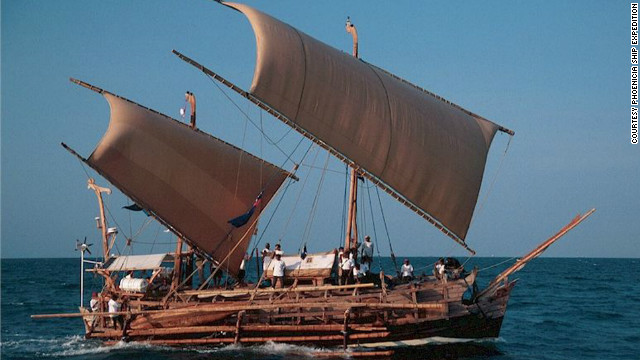 It wasn't the first time Beale recreated history. In 2003 he sailed a replica 8th century Indonesian vessel, known as a Barobudur ship, 19,000 kilometers from Jakarta to Ghana. Source: CNN


[...]

Read the full article at: phenomenica.com




---
2008
---
Tune into Red Ice Radio:
Josh Reeves - Hour 1 - The Lost Secrets of Ancient America
David Hatcher Childress - The Mystery of the Olmecs & Ancient Civilizations
Rand Flem-Ath - The Lost Map of Christopher Columbus, The Piri Reis Map and the Mappa Mundi
Klaus Dona - Unsolved Mysteries, Giants & Out of Place Artifacts
Anton Mifsud - Malta's Ancient Megalitic Temples, Giants & Traces of the Lost Atlantis
Michael Cremo - Human Devolution & The Yuga Cycle
Gary Biltcliffe - The Legacy of the Etruscans & The Mysterious Pelasgi
Walter Cruttenden - Lost Star of Myth and Time, Rise and Fall of Civilization and Consciousness
Freddy Silva - Ancient Sacred Sites, Invisible Temples, Giants & Our Ancestors
Dean Dominic De Lucia - Hour 1 - Hollow Earth in the Puranas & Polar Expeditions