U.S. Military Seeks To Brain Scan Troops For "Signs Of Potential Betrayal"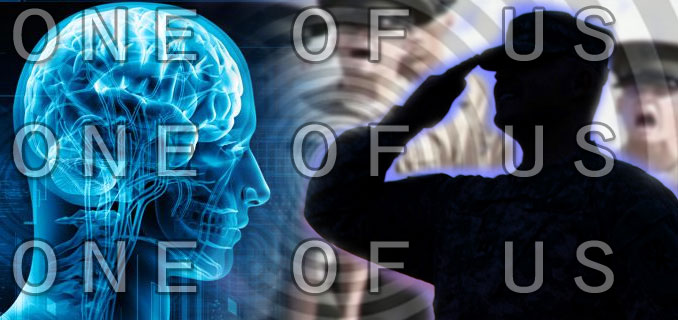 The massive investment in neuroscience undertaken by the U.S. BRAIN project and its sister initiative the Human Brain Project is increasingly taking a turn toward the examination of mental health.

In fact, hundreds of European scientists working on the project are threatening a boycott because of this direction. In their view, the initial directive was to be more focused on repairing organic injuries and disorders such as Parkinson's, Alzheimer's and physical brain damage sustained in accidents. Post Traumatic Stress Disorder would be one area that might involve the military.

However, there is a disturbing trend developing in law enforcement and medicine to use what has been learned about the human brain in order to adopt pre-crime systems and predictive behavior technology.

But could a brain scan become standard procedure to see which troops might be inclined to commit insider attacks?

Troops overseas have been working alongside Iraqi and Afghan troops for years, but a new interest is being taken in evaluating potential extremists who are infiltrating to kill from within.

The numbers of these incidents are statistically low as reported by Defense One, which cites the inside killing of "several troops in recent years." But a former Army counterintelligence agent sees the opportunity to apply new technology that presumably can screen people for mal-intent. The system is called HandShake:


Here's how the HandShake system works: A U.S. soldier would take, say, an Iraqi officer and outfit the subject with a special helmet that can pick up both electromagnetic signals (EEG) and perform functional near-infrared imaging (fNIRs) which images blood flow changes in the brain. The soldier would put the subject through a battery of tests including image recognition. Most of the pictures in the tests would be benign, but a few would contain scenes that a potential insider threat would remember, possibly including faces, locations or even bomb parts. The key is to select these images very, very carefully to cut down on the potential false positives.

[...]

The fNIR readings back up the EEG numbers. Together, they speak to not only whether or not a subject is a traitor but how likely an individual is to act on potentially criminal or treasonous impulses. The system then runs all the data through what Veritas calls a Friend or Foe Algorithm. The output: the ability to pinpoint an insider's threat potential with 80 to 90 percent accuracy, according to the company. (Source)

[...]

Read the full article at: thesleuthjournal.com




---
---
The Military Is Building Brain Chips to Treat PTSD
DARPA's Bio-Revolution: GM Blood Cells Injected in Soldiers to Combat BioWeapons?
Bergdahl Questions Raised: Is this a Script?
CDC's National Behavioral Risk Factor Surveillance System is spying on kids & parents
Mikael Odenberg's PreCrime - "Preventive bugging" in Sweden
---
Tune into Red Ice Radio:
Zoltan Istvan - The Transhumanist Wager: In Favor of Eugenics & Technological Dictatorship
Robert Duncan O'finioan - Super Soldier
Daniel Estulin - Hour 1 - TransEvolution: The Coming Age of Human Deconstruction
Peter Russell - The Primacy of Consciousness & The Global Brain
Kevin Warwick - I, Cyborg, Implants, Cybernetics, AI & The Rise of the Machines in 2020
Neil Sanders - Hour 1 - The Dark Art of Mind Control
Nick Begich - Controlling the Human Mind
Joseph P. Farrell & Scott D. de Hart - Hour 1 - Alchemical Transhumanism: Grimoire Technology & The New Man
Aaron Franz - TransAlchemy, Save the Humans! & Transhuman Fundamentalism
John B. Wells - The Police State & Reconnecting with Your True Self
Larken Rose - Hour 1 - Violence of the State & The "Terrorists" Rebellion
Jon Rappoport - Hour 1 - The Surveillance State & War on the Individual