US banks should 'undermine' Occupy protestors: Lobby Firm Memo
The Occupy Wall Street movement is a big enough problem for U.S. banks that they should pay for opposition research into the political motives of protesters, said a firm that lobbies for the industry.

Clark Lytle Geduldig & Cranford, a Washington-based firm, proposed the idea in a memo to the American Banking Association, an industry group which said on Saturday that it did not act on the idea.

The four-page memo outlined how the firm could analyze the source of protesters' money, as well as their rhetoric and the backgrounds of protest leaders.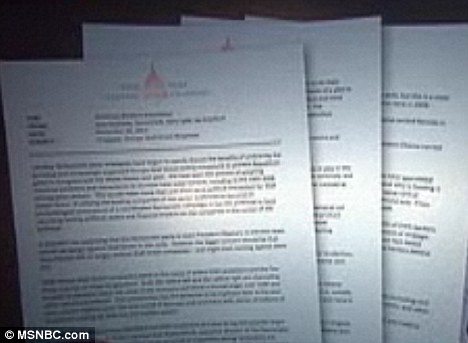 Four page secret memo: Lobbying firm Clark Lytle Geduldig & Cranford has proposed an $850,000 plan to take on the Occupy Wall Street protest. Image: Source


"If we can show they have the same cynical motivation as a political opponent, it will undermine their credibility in a profound way," said the memo, according to a copy of it on the website of TV news channel MSNBC, which first reported on it.

Clark Lytle Geduldig counts the banking association among its regular lobbying clients, U.S. Senate records showed.

Other clients include MasterCard Worldwide and a banking coalition concerned about interchange fees.

The firm did not respond to requests for comment.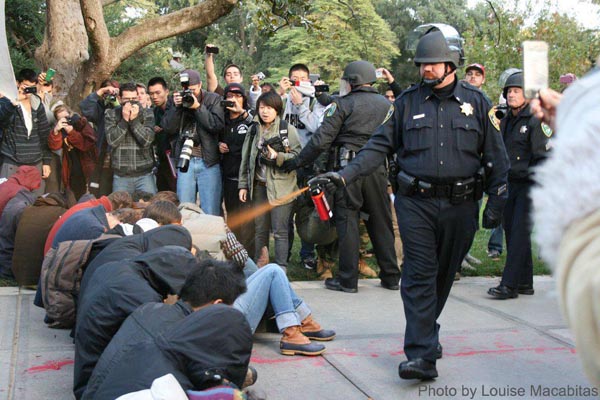 Lt. John Pike pepper sprays peaceful protesters. (to foment a riot, triggering a police 'crackdown' ?)


Its memo said it could deliver research, survey data and plans to use the information in 60 days at a cost of $850,000.

Banking association spokesman Jeff Sigmund told Reuters the memo is authentic, but his group was not interested.

"Our government relations staff received the proposal - it was unsolicited and we chose not to act on it in any way," Sigmund said.

The memo is dated Nov. 24, five days after it became public. Sigmund did not respond to a follow-up question about the date. Nov. 24 is also the Thanksgiving holiday.

The memo said U.S. financial firms should be concerned about comments that Democratic campaign consultants have made in the news media about trying to harness the energy of the Occupy Wall Street protesters .

"This would mean more than just short-term political discomfort for Wall Street firms," it said.

"If vilifying the leading companies of this sector is allowed to become an unchallenged centerpiece of a coordinated Democratic campaign, it has the potential to have very long-lasting political, policy and financial impacts on the companies in the center of the bull's-eye."

The memo is from Clark Lytle Geduldig's four name partners. Two of them, Sam Geduldig and Jay Cranford, are former aides to House of Representatives Speaker John Boehner, a Republican.

Using shorthand for Occupy Wall Street, the memo said:

"It may be easy to dismiss OWS as a ragtag group of protesters but they have demonstrated that they should be treated more like an organized competitor who is very nimble and capable of working the media, coordinating third party support and engaging office holders to do their bidding. To counter that, we have to do the same."

Article from: reuters.com