7/7 'White Widow': Wanted Dead or Alive
Tom Secker - 7/7, State-sponsored Terrorism & Predictive Programming] Now an accused bomber's widow is in the news, and wanted by Interpol for her alleged role in the Kenya Westgate Mall Massacre.

Investigating The Terror examines this incredible narrative...

---
Samantha Lewthwaite: Wanted Dead or Alive
From: Investigating The Terror

The massacre at the Westgate shopping centre in Westland, Nairobi targeted victims from all over the world. People with at least 13 nationalities are listed among the dead, representing every continent. The official story is replete with confusion and contradictions about the number of attackers and how many were killed in the counter-assault by Kenyan security forces. Reported among the dead was Samantha Lewthwaite, the widow of one of the alleged 7/7 bombers, but today Interpol issued a Red Notice for her arrest.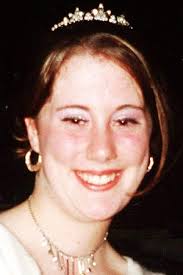 This presents us with a conundrum, or should I say yet another conundrum in the Sam Lewthwaite story. Multiple witnesses from the attack by Al Shabaab on the shopping centre spoke of a white woman giving orders to the fighters in Arabic. It was widely speculated that this white woman must be Samantha Lewthwaite, on the grounds that she is the only white woman ever reported to have anything to do with Al Shabaab. However, she is neither in custody nor counted among the Al Shabaab fighters killed by the Kenyan forces so where the hell is she?

It is not the first time we have been made to ask such questions about the enigmatic Lewthwaite. The story told by the mainstream media is that she met Germaine Lindsay a couple of years prior to 7/7 via an internet chatroom about Islam, Lewthwaite having recently converted to Islam. They married and had two children - one born shortly after 7/7. Lewthwaite gave an interview, for which she was very well paid, in September 2005 where she accepted her husband's responsibility for the attacks despite there being no credible evidence against him.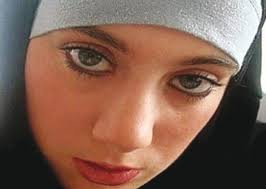 In 2007 she reportedly moved to Kenya with Habib Saleh Ghani, and has since been travelling all over the African continent but primarily in East Africa. A series of police raids in Mombasa in December 2011 supposedly turned up a bomb factory and logicistical HQ where Lewthwaite was running a terror cell. A fake passport bearing a picture of Lewthwaite was found, though the lady herself escaped arrest. Her apparent colleague Jermaine Grant was arrested and has been held since then awaiting trial for having bomb-making materials and conspiring to use them. He was recently acquitted of a charge of violent robbery, only days before Al Shabaab militants first attacked the Westgate shopping centre.

This story, endlessly repeated by the Western press, is inherently implausible. A young white woman with two and now three young mixed-race children would stand out like a Ku Klux Klan member in East Africa, and yet it appears the authorities can't get near her.

[...]

Read the full article at: investigatingtheterror.com