9/11's First Victim: An Israeli Elite Counter Terrorism Super Soldier and Billionaire IT Genius?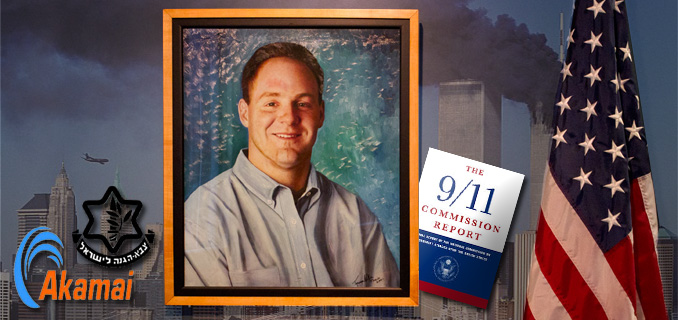 "'He was the first victim of the first war of the 21st century."
~(DailyMail)



12 years later and we're now hearing this story about the first alleged casualty of 9/11, and the connections and references are pretty incredible! Nevertheless, this narrative, being released upon the anniversary of the 2001 events, is moving like wildfire across the newswires.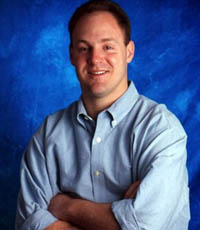 31-year-old 'Internet entrepreneur' Danny Lewin is alleged to have been killed while confronting terrorists on American Airlines Flight 11(Boston to Los Angeles), the first of the four airplanes to be hijacked.

"But before any of the horror unfolded that day, a little-known act of heroism is likely to have taken place on Flight 11 when Lewin—an Israeli-American who served in one of the most elite counterterrorism units of the Israel Defense Force (IDF)—rose from his seat and engaged in a struggle with one of the terrorists to try to thwart the hijacking. During the struggle Lewin was killed, making him the very first victim of the 9/11 attacks." Source


Not much of this story has been revealed before now, apparently "mainly out of respect for friends and family who closely guarded their memories of the brilliant commando turned computer scientist. " Source

Not only was this version of events withheld for over a decade, the recounting involves the Israeli Defense Force, MIT, guns on the flights, inaccuracies of the 9/11 Commission investigation, and claims that Lewin was a BILLIONAIRE genius IT supersoldier whose tech made the internet what it is today.

Lewin was a highly trained officer in Sayeret Matkal, one of the more notable IDF special forces units, which specializes in: Special reconnaissance, Direct Action, Raids, Hostage rescue, Counter-Terrorism. (It's very coincidental he was on board the flight that day, and especially as he was SEATED WITH THE HIJACKERS.)

This story may or may not be completely accurate, but that won't stop it from being used as a sweeping 'public myth', a romantic, tragic, or epic depiction of history, as described in the work of Philip David Zelikow, executive director of the 9/11 Commission and expert on public mythology, working in the WhiteHouse during the Bush and Obama administrations:

In writing about the importance of beliefs about history, Zelikow has called attention to what he has called "'searing' or 'molding' events [that] take on 'transcendent' importance and, therefore, retain their power even as the experiencing generation passes from the scene. Source


What good is war without war stories?

Watch for emotional trigger-words in the various coverages:
9/11 - Heroism - Sacrifice - Technological Genius - Elite Commando - Terror

MailOnline reports on this timely story of heroics:

[Emphasis Red Ice Creation's to highlight significant points]

---

The untold story of 9/11's first victim is revealed: The hero ex-commando who died as he tried single-handedly to stop hijackers dead in their tracks

By Suzannah Hills | MailOnline

The remarkable story of the first victim of the 9/11 attacks and his doomed attempt to stop Al Qaeda terrorists who had hijacked a plane destined for the Twin Towers has been told for the first time.

Internet entrepreneur Danny Lewin, 31, was travelling on American Airlines Flight 11 when it was hijacked just 16 minutes into a journey from Boston to Los Angeles as it passed over Worcester, Massachusetts.

The hijackers then turned the plane north instead of south - heading towards New York airspace.

A veteran of an elite unit in the Israeli Defence Force who understood Arabic, Lewin appears to have immediately understood what was happening and challenged the terrorists, who were armed with box-cutters and knives.

It was an act of extraordinary courage which was to cost him his life. As the former commando fought with Satam al-Suqami, one of the five who had taken the plane, he was fatally stabbed.

Half an hour later, at 8.46am, the Boeing 767 became the first plane to crash into the Twin Towers. All 81 passengers, nine crew members and the two pilots died.

The story of Lewin's unimaginable bravery has only just been made public in a new biography No Better Time: The Brief, Remarkable Life of Danny Lewin, the Genius Who Transformed the Internet.

Author Molly Knight said she wanted to write about Lewin's life because she felt it deserved to be celebrated.

She told CNN: 'It was about the way he lived. I felt like if he was motivating me as much, I felt like I could do the same for readers.'

The writer was able to piece together his last moments from the desperate accounts of two flight attendants who had been in contact with the ground as the tragedy unfolded.

They told authorities that a passenger seated in 9B - now believed to be Lewin - had been killed as he tackled one of the terrorists.

Early reports by the 9/11 Commission claimed that Lewin had been shot but after extensive interviews with officials on the ground who had spoken to the attendants, it was concluded that al-Suqami had slit his victim's throat.

Lewin's best friend Marco Greenberg told Slate: 'He was the first victim of the first war of the 21st century.'

There were to be many more. Seventeen minutes after Flight 11 crashed, United Airlines Flight 175 hit the South Tower of the World Trade Centre at 9.03am.

Then came the news that a third hijacked plane had crashed into the Pentagon in Arlington, Virginia, before a final aircraft was brought down in Shanksville, Pennsylvania.

As news of terrorist attacks spread around the world, it was Lewin's own technology which allowed the internet to keep up with the increased amount of traffic.

The Israeli-American co-founded Akamai Technologies which is responsible for more than 30 per cent of the world's internet traffic.

His company's October 1999 share market float made Lewin an overnight billionaire and he became one of the world's richest high-tech entrepreneurs before he was even 30-years-old.

The multibillion dollar company's clients today still include Sony, Apple and News Corp.

But before his business success, Lewin, who was brought up in Denver, Colorado, before moving to Israel with his family when he was 14, served with one of the country's most elite counter-terrorism unit, Sayeret Mat'kal.

After reaching the rank of captain, he decided to return to graduate school to study maths and computer science.

He studied at the Israeli Institute of Technology before going on to Massachusetts Institute of Technology (MIT) on a full scholarship where he came up with a ground-breaking idea to allow the internet to work more efficiently and at faster speeds.

The set of algorithms he created and called 'consistent hashing' formed the basis of his company Akamai which he set up with MIT professor Tom Leighton in 1998.

Describing Lewin, Leighton told CNN: 'He was really exceptionally smart. MIT has a lot of really smart people, and Danny stood out even among that rarified environment.

[...]

Akamai is responsible for keeping some of the world's most popular websites running smoothly, including Facebook and iTunes.

Lewin had boarded Flight 11, which took off shortly before 8am on September 11, to attend a Akamai business meeting in Los Angeles.

After the terrorist attacks, almost every major news site remained up and running that day despite the hug volume of traffic because of Lewin's creation.

If he was still alive today, it is likely he would be placed in the ranks alongside Steve Jobs and Bill Gates.

Read the full article at: dailymail.co.uk




---

Some questions to consider regarding the narrative:

Why is this being reported only now?

A billionaire flying commercial? Some do, many don't.

Why did friends and colleagues wait a decade before memorializing Danny Lewin?

How did it come to be initially reported he'd been shot on the plane?

What facts were collected from the 'officials on the ground' who spoke to on-board flight attendants to determine the scenario?

Can these officials' identities be revealed? Can they be interviewed?

What is the significance of his seating arrangements, being coincidentally among terrorists when he's a counter-terror specialist?

Our respects to those many who lost their lives during the events of 9/11, and their families who continue to suffer. Truth must be sought to bring justice to those who perished untimely. We will continue to strive for answers regarding this strange 9/11 report.

~Red Ice Creations