Air Force Officers Caught Sleeping with Security Doors Open on Nuke Base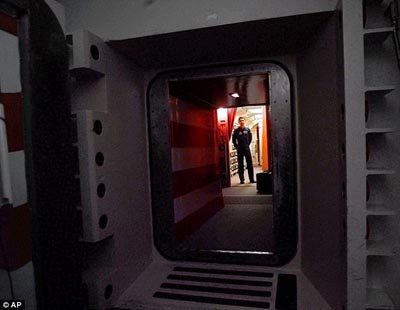 Air Force officers in charge of securing nuclear missiles have been caught violating safety standards twice this year, the Associated Press reported.

These airmen, called "missileers," were caught leaving a security door open while the missileer on duty was sleeping, a violation of the Air Force's security standards.

The security doors known as blast doors are supposed to prevent terrorists from entering the workspace that controls at least 10 Minuteman 3 missiles.

The AP reported:

It is clear that Air Force commanders do, in fact, know these violations are happening. One of the officers punished for a blast door violation in April at the 91st Missile Wing at Minot Air Force Base, N.D., admitted during questioning by superiors to having done it other times without getting caught.

[…]

The other confirmed blast door violation happened in May at Malmstrom Air Force Base, Mont. In that case, a person who entered the capsule to do maintenance work realized that the deputy crew commander was asleep with the door open and reported the violation to superiors. Upon questioning, the deputy crew commander initially denied the accusation but later confessed and said her crew commander had encouraged her to lie, Sheets said.

[...]

Read the full article at: freebeacon.com