Aldo Moro mystery: Italian prosecutors revisit former PM's 1978 murder
It was arguably the darkest episode of Italy's postwar history: the kidnapping of former prime minister Aldo Moro in 1978 and the discovery of his corpse 55 days later in the boot of a Renault 4 in central Rome.

Despite four trials, numerous investigations and the passage of 35 years, the affair continues to raise questions among Italians, with many sharing the belief that the truth has never fully come out.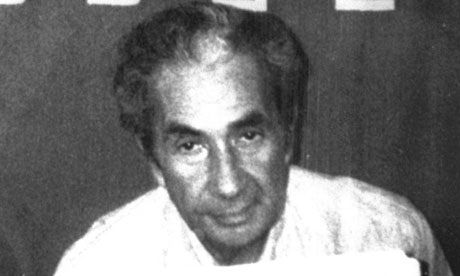 A picture of Aldo Moro released by the Red Brigades in April 1978.


On Monday it emerged that Rome prosecutors had taken a tentative first step towards reopening the case, after new claims about the supposed involvement of external forces.

There is no doubt that the murder was carried out by members of the urban guerrilla Red Brigades, several of whom were given hefty sentences for the crime. But there are unanswered questions over how Moro's 55 days in captivity were handled by the authorities.

Some suspect that acting alongside the terrorists were bigger forces for whom Moro's disappearance was, in the circumstances, a necessary evil.

Moro, president of the then powerful Christian Democrat (DC) party, was on his way to inaugurate a new government on 16 March 1978 when he was snatched and his five bodyguards killed. The government was to have been a "historic compromise" between the DC and the Italian Communist party (PCI), the biggest of its kind in the west. With the cold war raging, Moro's plans were deeply controversial – in Rome, Moscow and Washington.

In the eight weeks before his bullet-ridden body was discovered on 9 May, the Italian government insisted it would not negotiate with terrorist organisations. A massive police investigation failed to rescue Moro. Some say tipoffs were mishandled or ignored.


Prosecutors are reported to be evaluating if there is enough fresh evidence to warrant reopening the case. La Repubblica said they were acting in response to some of the new claims and tipoffs received in recent years.

The intervention that appears to have carried most weight is a book written by a former magistrate who led investigations of the affair, in which he implicates foreign intelligence services such as the KGB and the highest echelons of the Italian state.

[...]

Read the full article at: guardian.co.uk




---
---

Tune into Red Ice Radio where guests discuss the Moro case as well as relevant aspects like the Red Brigades, Operation Gladio, P2, assassinations, CIA involvement and more:

Philp Willan - The Last Supper, Vatican, Masons, P2, Mafia & the Murder of Roberto Calvi

Philp Willan - Propaganda Due, Licio Gelli, the Murder of Pope John Paul & The Swiss Connection

Ole Dammegård - Hour 1 - Coup d'etat in Slow Motion: The Assassination of Olof Palme

Peter Levenda - Freemasonry, the Elite & Leaders above the Law

Webster G. Tarpley - 9/11 Synthetic Terror