All wrong -- in California, girls can use urinals in the boys' restroom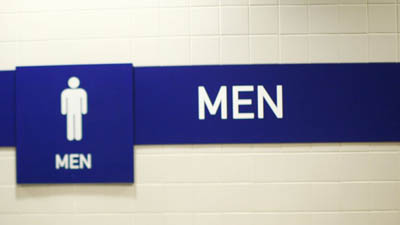 As of January 1, students in California public schools have been able to choose whether to use the boys' rest room or girls' rest room, as well as the girls' locker room or boys' locker room, based on whether they feel female or male, not whether they are anatomically female or male.

That's right: Governor Jerry Brown, of California, signed a bill that took effect January 1 that tells kids from kindergarten on that they should decide what they believe their gender identity is and act, accordingly.

The legislation also allows students to choose their sports teams based on whether they sense they are boys or girls, not whether they were born male or born female.

I don't believe we have definitive data that any male or female soul has ever in the history of the world been born into the wrong anatomic gender.

I know that other psychiatrists may well disagree, and I know that LGBT activists will criticize me, but I believe that allowing this "choice" is profoundly destructive, psychologically, to all students, including the ones who identify themselves as transgender.

The mere fact that teachers and administrators will have to explain to kindergarten and first-grade students that they might see girls in the boys' restroom, or boys in the girls' locker room, but that those really aren't kids of the gender they appear to be, could (and, here, data is sorely lacking) do harm to their own developing sense of self by suggesting to them that their gender is fluid, that it well might change for them, too, and that they should be on the lookout for signs that they want to switch.

That's correct, and I expect to continue getting death threats and calls for me to be fired from my academic teaching position for saying so (because I have endured both): I believe that children have enough to deal with as they struggle to feel comfortable with their bodies, with the notion of privacy and with later changes involving puberty without urging them to grapple with the notion that their souls may have been born into the wrong bodies.

What's more, I don't believe we have definitive data (although many psychiatrists with very impressive credentials, who seem to mean well, assert that we do) that any male or female soul has ever in the history of the world been born into the wrong anatomic gender.

Let me put that more clearly: I am not convinced by any science I can find that people with definitively male DNA and definitively male anatomy can actually be locked in a cruel joke of nature because they are actually female.

[...]

Read the full article at: foxnews.com




---

Students in grades K-12 who identify as transgender will be able to use the school bathrooms of their choosing as long as it is "consistent with their gender identity," even if it is different than their gender at birth. Students will also be able to select whether they want to be on the boys team or the girls team based on their "gender identity."






---
READ:
One in two boys develops breasts, physician claims "entirely normal phenomenon"
AND:
Swedish squat: politician wants men to pee sitting down