Authorities Want Remote Access To Home CCTV Footage "For The Greater Good"
Spy On thy neighbor as thyself

A rather Orwellian council proposal in California would see police able to remotely access the feeds from home security cameras in San Jose, for the good of society.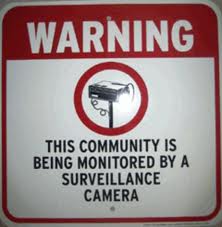 The idea, forwarded by City Councilman Sam Liccardo, calls for citizens to volunteer their own CCTV systems, registering them with local law enforcement, so police can monitor whatever the cameras are trained on.

While the proposal suggests that police would have access to the cameras after a crime, remote accessibility means that cops could potentially monitor camera feeds in real time, which would amount to a violation of the Fourth Amendment.

The proposal is a desperate response to surging crime rates in the city. The idea came about after local business owners volunteered CCTV footage following a series of arson crimes in a downtown district.

"It became apparent that there's a lot of evidence out there that residents want to provide," Liccardo said, adding that costs would be limited because the security systems are privately operated.

Liccardo also suggested that a camera database would be compiled and maintained by existing city officials. The new database "is something that costs very little but could have a big impact in making San Jose safer." the councilor said.

San Jose's independent police auditor, retired judge LaDoris Cordell, lauded the idea, calling it a logical step and stating "You tend to behave when the cameras are on you." Dismissing the notion that the proposed system would represent an "intrusion on privacy," Cordell instead described it as allowing residents to "know what's going on in their neighborhood."

Electronic Frontier Foundation attorney Hanni Fakhoury, noted that the proposed system is wide open to abuse. "Once you give the police unfettered access 24/7, you're relying on them to exercise their restraint." Fakhoury said.

"To me the really interesting and troublesome part of it is the way we are starting to privatize government surveillance — to enlist private citizens in a way that is kind of unprecedented and could be potentially really dangerous." the attorney added.

[...]

Read the full article at: dprogram.net




---
READ:
CCTV cameras in Britain capture 26 million images every day - Enough is Enough!