Baroness forced to step down in UK Pedophile Investigation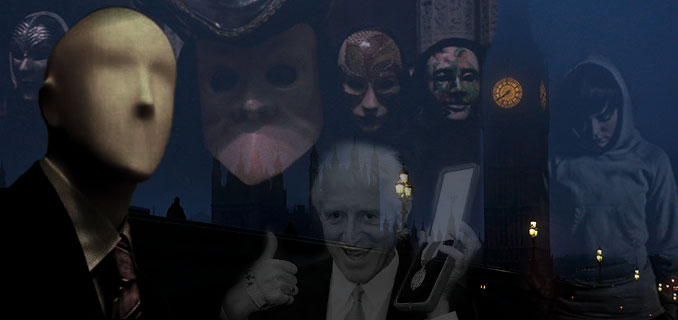 Saying she was "not the right person" for the job, Baroness Butler-Sloss has stepped down as head of the UK government's inquiry that looks into reports of at least 20 senior figures including MPs and cabinet ministers abusing children over decades.

Butler-Sloss, 80, had been under pressure to quit by both MPs and victims due to her family links. Sir Michael Havers, who is the Baroness' late brother, served as attorney general in the 1980's, and is suspected of turning a blind eye to incidents of child abuse conducted by politicians during the time.



Butler-Sloss said that she was 'honored' to be invited to chair the inquiry but that she "did not sufficiently consider whether my background and the fact my brother had been attorney general would cause difficulties."

"This is a victim-orientated inquiry and those who wish to be heard must have confidence that the members of the panel will pay proper regard to their concerns and give appropriate advice to government" she added.

The retired judge had been appointed by Home Secretary Theresa May last week, a decision that has been called "somewhat shambolic" by a leading MP.

Speaking in front of the Home Affairs select committee today, the Home Secretary said she did not regret selecting Butler-Sloss, and that she would have done an "excellent job" as chair of the inquiry.

Asked about appointing a new chairperson, May said she hoped to name a new candidate "within a reasonable amount of time".

Prime Minister David Cameron bowed to pressure in calling for a public inquiry into child sex abuse last week, following revelations that the Home Office lost a document alleging that politicians in powerful circles were involved in pedophilia during the 1980s.

Earlier this month, former Conservative cabinet minister Lord Tebbit told the BBC that there "may well" have been a cover up over child abuse in Westminster during the 1980's, saying that politicians at the time felt they needed to "protect the system".

Article from: rt.com




---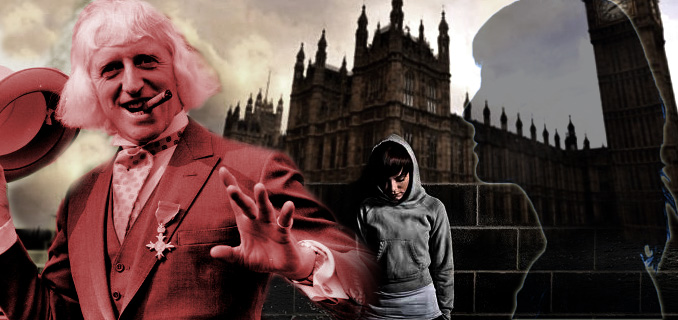 ---




I was asked to find underage boys for sex at drink and drug-fuelled Tory party conferences, claims former activist



By Matt Chorley | Mail Online

Westminster has been gripped by claims of an Establishment cover-up of allegations of child sex abuse over several decades.

The government has appointed former High Court judge Baroness Butler-Sloss to lead a wide-ranging panel inquiry into abuse at every level of society.

Mr Gilberthorpe says he will give the inquiry the names of former Tory ministers, some of whom are still alive, who he claims he saw with young men at party conferences.

He claims he sent a 40-page dossier to Mrs Thatcher in 1989 detailing Cabinet ministers who took part in the sex parties, bur says he was warned off by a senior civil servant.

He told the Sunday Mirror how boys as young as 15 were plied with alcohol and cocaine at Conservative gatherings in Blackpool and Brighton in the 1980s.

He told BBC One's Andrew Marr show: 'The only people who are named are dead. There is an opportunity to name live people.

[...]

Read the full article at: dailymail.co.uk




---
The U.K. Political Pedophile Ring Scandal is Just The Tip of the Iceberg - The Full Story is Much More Disturbing
Dozens of UK politicians investigated in massive pedophilia ring
Britain: 'Pedophile Network at the Heart of Government'
Royal cover up: Police censor Jimmy Savile interview transcript
---
Tune into Red Ice Radio:
David Icke - Limitations of Belief & Awakening
David Icke - Hour 1 - The Manipulation of Humanity
David Icke - The Cosmic Firewall & The Moon Matrix
Anne Greig & Robert Green - Sexual Abuse of Hollie Greig, The Scottish Establishment Peadophile Ring & Case Cover Up
David Icke - The Hollie Greig Case & The Scottish Elite Connections to the World Wide Satanic Pedophile Network
Kevin Annett - Historic Lawsuit Against Church and Crown
Ben Singleton - Pseudoccult Media
Nick Bryant - The Franklin Scandal, Child Abuse & Cover-up
Judy Byington - Hour 1 - Jenny Hill: The Story of a Ritual Abuse Survivor
Phil Stanford - White House Call Girl