Biofuel Made From Corn Waste Less 'Green' Than Gasoline
Biofuel created from corn waste may not be the clean, eco-friendly oil alternative the United States government is hoping for. A new study has found that fuel generated from harvested corn leftovers creates more greenhouse gases than conventional gasoline — at least in the short term.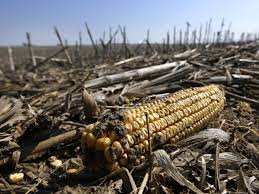 The fuel under study, called cellulosic ethanol, has been touted in recent years as a promising successor to current corn-based ethanol. Unlike the ethanol now mixed into gasoline, cellulosic ethanol is made of non-edible plant waste, meaning it wouldn't divert food to fuel.

However researchers found that that waste, left on fields, was doing something after all. Their computer models indicate that removing corn leaves and stalks from fields could result in an increase in carbon emissions because the soil would have greater air exposure.

[...]

Read the full article at: discovermagazine.com




---
READ:
The 'audacious plan to create a new energy source could save the planet from catastrophe' - or destroy us all.