Boston Bombing: "Police Set Off Controlled Explosion"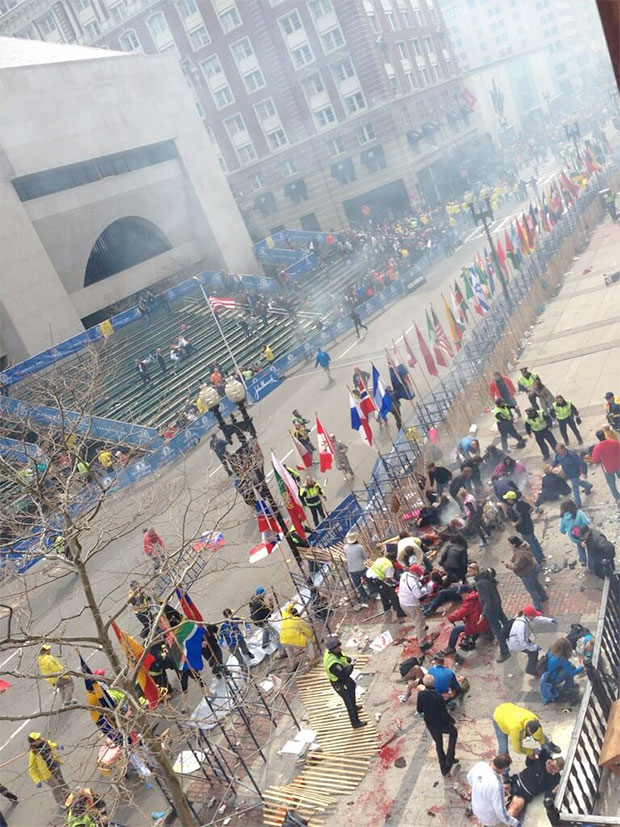 Updates:
4:24 pm ET: A Federal law enforcement authority confirms to ABC News this was an intentional bombing, using small portable explosive devices.

4:21 pm ET: Boston Police confirms they have found three more suspicious devices. One has been rendered safe.

4:13 pm ET: The FAA has issued a temporary flight restriction over the area of the explosion.

4:11 pm ET: Boston Fire Department to brief media at 4:30 p.m. at Westin Hotel.

4:09 pm ET: Tufts Medical Center confirms that 9 victims have been taken there.

4:06 pm ET: Law enforcement authorities tell ABC News they are testing smoke and materials at the scene for chemical substances.

4:05 pm ET: Boston police confirm at least 22 injured, 2 dead.


[...]

Read the full article at: abcnews.go.com




---

RIC Editor Note: In the audio on the ABCNews coverage, it is said that the police were able to locate and detonate 1 or more devices, and also that National Guard Reservists were already on hand at the race previous to the explosions. How and when were the police alerted to the existence of more devices, and how were they safely detonated? What were the Reservists doing there?

News reports are now citing 3 deaths.