Calls for New Investigations into the FBI Todashev Killing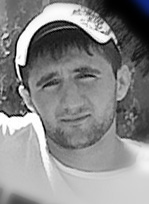 In a story that continues to get little play in western mainstream media, calls have been renewed to investigate the shooting death of 27 year old Chechen immigrant Ibraghim Todashev, alleged acquaintance of Boston Marathon bombing suspect Tamerlan Tsarnaev.

The American Civil Liberties Union (ACLU) has called on state officials to launch independent investigations into the May 22 2013 death. The FBI initially released several different versions of official story, only to later retract and change the strange events that lead to Todashev's shooting by FBI agents. It was alleged that he was being questioned in his Florida apartment in the middle of the night in regards to a triple murder in the Boston area, and his connections to bombing suspect Tamerlan Tsarnaev.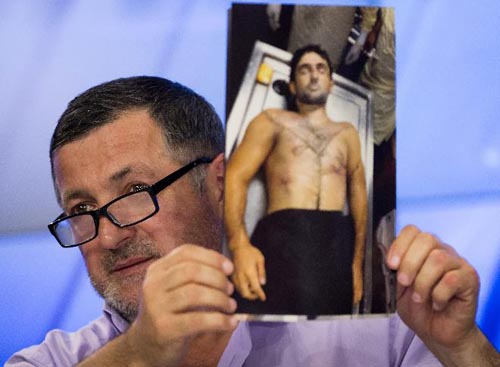 The father of Ibragim Todashev says that his son was killed with a point-blank shot to the head.


As stated in a press release, the ACLU is strongly urging officials of both Massachusetts State Police and Orlando PD to investigate the matter independently.

The only investigation currently ongoing into the shooting is being lead by the FBI.

In July they blocked the release of the the young man's autopsy findings.

RiaNovosti reports:


"A person was shot and killed at the hands of law enforcement in Florida. That alone should require Florida officials to investigate, and explain to the public what happened," said Howard Simon, Florida Executive Director for the nonprofit civil liberties organization, in an ACLU press release.

The FBI and the Department of Justice are conducting an internal inquiry into the death of 27-year-old Ibragim Todashev, who was shot and killed by a Boston-based FBI agent during an interrogation with several different law enforcement agencies at his Orlando, Florida apartment on May 22.

Todashev was being questioned about a triple murder in the Boston area and his link to suspected marathon bomber Tamerlan Tsarnaev, who was killed during a shootout with police in the Boston suburb of Watertown four days after the bombings.

There have been varying reports about exactly what happened when Todashev was killed.

"Florida officials are simply deferring to the FBI, allowing the FBI to investigate itself, but it is difficult to accept the FBI's honesty in this matter," the ACLU wrote in a letter to Commissioner Gerald Bailey of the Florida Department of Law Enforcement, adding, "Now, more than eight weeks later, the public has very little information about this incident… Officials in both states should conduct their own investigations."

In a similar letter to Massachusetts Attorney General Martha Coakley, the ACLU of Massachusetts (ACLUM) pointed to a New York Times analysis that found "FBI shooting reviews… virtually always clear the agency of wrongdoing."


Family and friends of Ibraghim Todashev insist the killing was unjustified, and suspiciously carried out like an execution.

"Todashev's father held a news conference in Moscow and asserted that his son's death amounted to an "execution-style" killing at the hands of U.S. agents and accused the FBI of shooting his son at least six times, once in the back of his head. Source

The Massachusetts Attorney General's office has reportedly no plans to open any investigation.

By Elizabeth Leafloor, Red Ice Creations