Carl Sagan warned of space shuttle Columbia disaster? The truth is in The Vault
Featuring searchable dossiers on characters as wide-ranging as Al Capone, Notorious B.I.G. and the 9/11 hijackers, the FBI has upgraded its online public records.

FOXNews.com reports more than 2000 digitised documents have been added to "The Vault", a fascinating new electronic reading room that can be accessed at vault.fbi.gov.

"The new website significantly increases the number of available FBI files, enhances the speed at which the files can be accessed and contains a robust search capability," David Hardy, chief of the FBI's Records Management Division, said.

UFOs
More importantly, it also contains stuff about UFOs.

One document, for example, pertains to Guy Hottel, a special agent in charge of the FBI's Washington Field Office, who sent a memo concerning flying saucers at Roswell to the FBI's director in March 1950.

"An investigator for the Air Force stated that three so-called flying saucers had been recovered in New Mexico," according to the memo dated March 22, 1950.

"They were described as being circular in shape with raised centers, approximately 50 feet in diameter. Each one was occupied by three bodies of human shape but only three feet tall, dressed in metallic cloth of a very fine texture. Each body was bandaged in a manner similar to the blackout suits used by speed flyers and test pilots.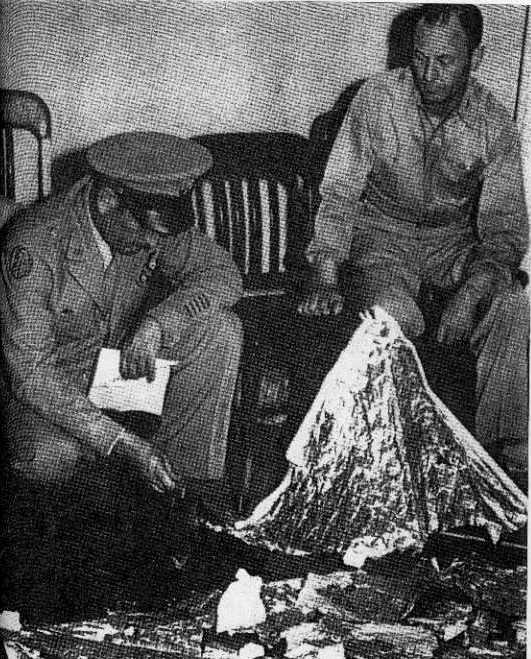 Brigadier General Roger M. Ramey (kneeling) and chief of staff Colonel Thomas J. Dubose with weather balloon in Fort Worth, Texas, July 8, 1947. Ramey claimed this was the debris of a "flying disk" found near Roswell, New Mexico. Source


"According to Mr. (redacted) informant, the saucers were found in New Mexico due to the fact that the Government has a very high-powered radar set-up in that area and it is believed the radar interferes with the controlling mechanism of the saucers. No further evaluation was attempted by SA (redacted) concerning the above."

Carl Sagan and the space shuttle Columbia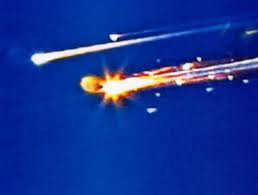 One file relates to an incident recorded in 1983 when iconic astronomer Carl Sagan received a letter that appeared to show prior knowledge of a terrorist group sabotaging the space shuttle Columbia.

It states: "On November 23, 1983, there will be a terrorist bomb attack on a market or warehouse that is distributing free food to a crowd in San Salvadore. This will be a diversion for an attack on a fuel storage facility in the vicinity. If Columbia goes as scheduled, there will be an explosion in the rocket due to a fuel leak."

The purported to come from a "M. Springfield", but the only person of such name in the area had died 10 years earlier. Sagan himself died in 1996, seven years before the Columbia exploded on re-entry from its 28th mission.

[Shuttle Columbia Conspiracy: Columbia and The BAe Bail-out]

9/11 attacks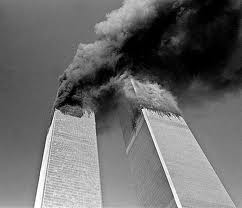 Some of the documents include a detailed chronology of the hijackers' movements prior to September 11, 2001, including their ATM withdrawals, mobile phone activity and training flights taken in Florida, New Jersey and elsewhere.

A chronology of events - the "Hijackers Timeline" - is a 150-page spreadsheet detailing the terrorists and their associates.
Beginning with Mohamed Atta, who crashed American Airlines Flight 11 into the North Tower of the World Trade Center, the document lists each subject's country of origin, date of birth and tracks every known movement they made leading up to the attacks.

Notorious B.I.G.
FBI agents on both coasts participated in a nearly two-year investigation aimed at finding out who gunned down rapper Notorious B.I.G. and whether any Los Angeles police officers were involved.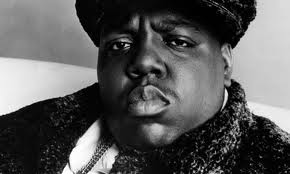 The inquiry ended in early 2005, after federal prosecutors concluded there wasn't enough evidence to pursue a case against any officers or another man implicated in the 1997 shooting death.

The decision was made after agents in Los Angeles, San Diego and New York tried to track down potential suspects and witnesses who might shed new light on the unsolved killing that came months after another rap superstar, Tupac Shakur, was shot dead in Las Vegas.

The investigation started out as a civil rights violation and public corruption review, but efforts were made to solve the homicide case. The FBI's file included police reports.

Informants told the FBI that the killing of B.I.G., whose real name was Christopher Wallace, may have been aided by corrupt police officers. The heavily redacted files include several mentions of sources who wouldn't talk to Los Angeles police investigators about Wallace's death because of suspicions about corruption.

Gangsters and pop culture
Users of the FBI's new system can also search through topics like counterterrorism, the Gangster Era and Popular Culture, where they will find the FBI's file on subjects like Usama bin Laden, George "Machine Gun" Kelly and Malcolm X, respectively.

And thanks to new technology developed by the FBI, users can also search for keywords within individual files.

Many of the older records, however, include handwritten notes that are not easily searchable.

The best place to start, however, is here, at The Vault Index.

Article from: news.com.au