Coconut, The Tree of Life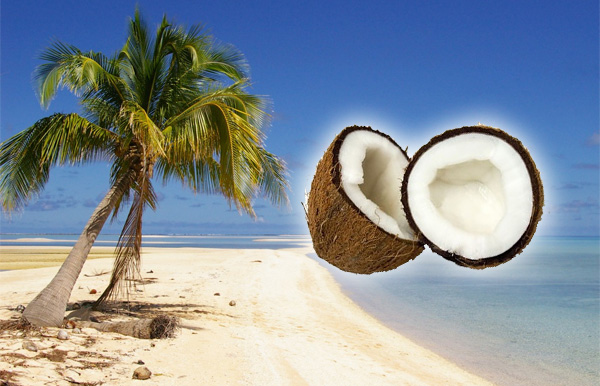 When you smell a coconut, it probably makes you think of sun tanning and drinking pina coladas on the beach but do you know about the incredible health benefits of it's oil? Yes, coconut oil consists of more than ninety percent of saturated fats with traces of few unsaturated fatty acids, such as monounsaturated fatty acids and polyunsaturated fatty acids but don't panic when you hear the words saturated fat when it comes to coconut oil. Continue reading and you'll understand why.

There is widespread misconception that coconut oil is bad for you because it is said to raise blood cholesterol and cause heart disease. The only "proof" is one four-decades old study. The study used hydrogenated coconut oil. It is now known that the process of hydrogenation creates "trans fatty acids" (TFAs), which are toxic entities that enter cell membranes, block utilization of essential fatty acids (EFAs) and impede cell functionality. TFAs also cause a rise in blood cholesterol. These substances are not present in natural coconut oil.

Another reason people believe coconut oil must be bad for you is misguided association: it is a saturated fat and "saturated fats are bad for you." Dietary guidelines inevitably fail to distinguish between different kinds of saturated fats and insist that saturated fats (meaning all saturated fats) are harmful. This is not just misleading. It is bad science. Leading scientists now recognize that just as there is good cholesterol, there are also good saturated fats.

Fats are classified as short, medium or long-chain based on the number of carbon molecules they contain. Nearly two-thirds of the saturated fat in coconut oil consists of medium-chain fatty acids. When we eat long-chain fatty acids, they must be emulsified by bile salts in the small intestine before they can be absorbed into our body. Short and medium-chain fatty acids, such as those in coconut milk, are absorbed directly through the portal vein to the liver, where they are immediately available to the body. In other words, most of the saturated fat in coconut oil is easily digestible and converted into quick energy. And these types of fatty acids are less likely to cause obesity because they are immediately used by the body and have no opportunity to be stored.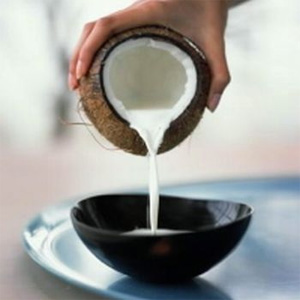 Nearly 50% of the fatty acid in natural coconut oil is lauric acid, which converts to the fatty acid monolaurin in the body. Monolaurin has adverse effects on a variety of microorganisms including bacteria, yeast, fungi, and enveloped viruses. It [monolaurin] destroys the lipid membrane of such enveloped viruses as HIV, measles, Herpes simplex virus (HSV-1), influenza and cytomegalovirus (CMV). Lauric acid is a main component of human breast milk and helps protect children from illness during infancy.

Coconut oil is very useful in reducing weight. It is easy to digest and it helps in healthy functioning of the thyroid and enzymes systems. It increases the body metabolism by removing stress on pancreases, thereby burning out more energy and helping obese and overweight people reduce their weight.

Coconut oil helps in improving the digestive system and thus prevents various stomach and digestion related problems including irritable bowel syndrome. The saturated fats present in coconut oil have anti microbial properties and help in dealing with various bacteria, fungi, parasites, etc., that cause indigestion. Coconut oil also helps in absorption of other nutrients such as vitamins, minerals and amino acids.

When applied on infections, it forms a chemical layer which protects the infected body part from external dust, air, fungi, bacteria and virus. Coconut oil is most effective on bruises as it speeds up the healing process by repairing damaged tissues. According to the Coconut Research Center, coconut oil kills viruses that cause influenza, measles, hepatitis, herpes, SARS, etc. It also kills bacteria that cause ulcers, throat infections, urinary tract infections, pneumonia, and gonorrhea, etc. Coconut oil is also effective on fungi and yeast that cause candidiasis, ringworm, athlete's foot, thrush, diaper rash, etc.

Coconut oil is the best natural conditioner for hair. Regular massage of the head with coconut oil ensures that your scalp is free of dandruff, lice, and lice eggs, even if your scalp is dry. It will also promote beautiful healthy hair growth.

Use coconut oil on the skin for preventing dryness and flaking. It also delays wrinkles, age spots and sagging of skin. Coconut oil also helps in treating various skin problems including psoriasis, dermatitis, eczema and other skin infections. This is why we see it show up in so many beauty products but you are better off buying it in it's purest form.

Coconut oil helps in preventing kidney and gall bladder diseases. It also helps in dissolving kidney stones, treating pancreatitis, stress relief, controlling blood sugar and improves the ability of our body to absorb important minerals. Since coconut oil facilitates absorption of calcium by the body, it helps in getting strong teeth. But we won't stop there, coconut also relieves symptoms associated with benign prostatic hyperplasia prostate enlargement, reduces epileptic seizures, provides protection from damaging effects of ultraviolet radiation from the sun, relieves symptoms associated with Crohn's disease, ulcerative colitis, and stomach ulcers, helps protect the body from breast, colon, and other cancers, helps relieve symptoms associated with chronic fatigue syndrome and functions as a protective antioxidant. Lastly, the oil does not form harmful by-products when heated to normal cooking temperature like other vegetable oils do.

So how do you take it? Go to your health store and buy pure extra virgin coconut oil. Take 1-3 tablespoons a day either straight or mixed in a smoothie. It tastes great! You can also rub it directly onto your skin.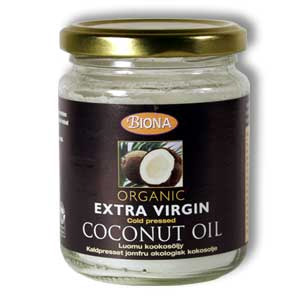 Coconut is highly nutritious and rich in fiber, vitamins, and minerals. It is classified as a "functional food" because it provides many health benefits beyond its nutritional content. Coconut oil is of special interest because it possesses healing properties far beyond that of any other dietary oil and is extensively used in traditional medicine among Asian and Pacific populations. Pacific Islanders consider coconut oil to be the cure for all illness. The coconut palm is so highly valued by them as both a source of food and medicine that it is called "The Tree of Life." The coconut provides a nutritious source of meat, juice, milk, and oil that has fed and nourished populations around the world for generations.

From: redicecreations.com

Read more health articles