Confirmed: French Government Knew Extremists Before Attack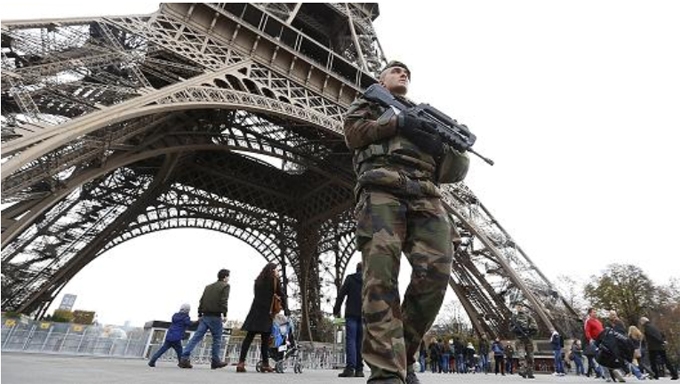 The UK Daily Mail reported in its article, "Hunt for the Isis killers: One terrorist identified as 'young Frenchman known to authorities' – another two found with Syrian and Egyptian passports," that:


One of the terrorists involved in last night's attacks in Paris has been officially identified as a Parisian, according to local media reports.

The man, who was killed at the Bataclan, was identified using his fingerprints and was from the southern Parisian neighbourhood of Courcouronnes.

French reports say that the man, who was around 30 years old, was already known to French anti-terrorist authorities prior to last night's attacks.


Similarly in January 2015 in the wake of the "Charlie Hebdo attack" which left 12 dead, it was revealed that French security agencies tracked the perpetrators for nearly a decade beforehand, having arrested at least one terrorist a total of two times, incarcerating him at least once, tracked two of them overseas where they had trained with known terrorist organizations and possibly fought alongside them in Syria, before tracking them back to French territory.

Astoundingly, French security agencies never moved in on the terrorists, claiming that after a decade of tracking them, they had finally decided to close their case for precisely the amount of time needed for them to plan and execute their grand finale.

More Wars and More Surveillance Can't Help

With a similar scenario now emerging, particularly in the wake of the "Charlie Hebdo attack," where French security agencies knew about extremists but failed to stop them before carrying out yet another high-profile attack, even with enhanced surveillance powers granted to them by recent legislation, it appears that no amount of intrusive surveillance or foreign wars will stem a terrorist problem the French government itself seems intent on doing nothing to stop.

The problem is not France's immigration laws. Dangerous people are in France, but they are being tracked by French security agencies. The problem is not Syria. Terrorists have left to fight there, acquired deadly skills and affiliations before returning to France, but have likewise been tracked by French security agencies. Instead, the problem is that French security agencies are doing nothing about these dangerous individuals knowingly living, working, and apparently plotting in the midst of French society.

In the coming hours and days, the French government and its various co-conspirators in their proxy war against Syria will propose a plan of action they claim will stem the terrorist threat France and the rest of Europe faces. But the reality is, the problem is not something the French government can solve, because the problem is clearly the French government itself.

ISIS is Behind the Paris Attacks, But Who is Behind ISIS?

With the so-called "Islamic State" (ISIS) emerging as being behind the attack, the question that remains is, who is behind ISIS itself? While the West has attempted to maintain the terrorist organization possesses almost mythological abilities, capable of sustaining combat operations against Syria, Iraq, Lebanon's Hezbollah, support from Iran, and now the Russian military – all while carrying out large-scale, high-profile terrorist attacks across the globe – it is clear that ISIS is the recipient of immense multinational state-sponsorship.

The rise of ISIS was revealed as early as 2007 in interviews conducted by Pulitzer Prize-winning journalist Seymour Hersh in his 9-page report "The Redirection." The interviews revealed a plan to destabilize and overthrow the government of Syria through the use of sectarian extremists – more specifically, Al Qaeda – with arms and funds laundered through America's oldest and stanchest regional ally, Saudi Arabia.

A more recent Department of Intelligence Agency (DIA) report drafted in 2012 (.pdf) admitted:


If the situation unravels there is the possibility of establishing a declared or undeclared Salafist principality in eastern Syria (Hasaka and Der Zor), and this is exactly what the supporting powers to the opposition want, in order to isolate the Syrian regime, which is considered the strategic depth of the Shia expansion (Iraq and Iran).


The DIA report enumerates precisely who these "supporting powers" are:

...

Read the rest: activistpost.com