Controversial 'HeLa' Cells: Use Restricted Under New Plan
For decades, the immortal line of cells known as HeLa cells has been a crucial tool for researchers. But the cells' use has also been the source of anxiety, confusion and frustration for the family of the woman, Henrietta Lacks, from whom the cells were taken without consent more than 60 years ago.

Now, the National Institutes of Health (NIH) has brokered a compromise between the desire of the Lacks family for privacy and the interests of research, at least with regard to genomic sequence information taken from the cells, officials announced today (Aug. 7).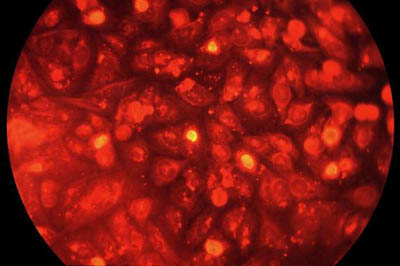 This picture shows HeLa cells growing in a lab dish, infected for the purposes of research with the pathogen that causes Chlamydia.


"In 20 years at NIH, I can't recall a specific circumstance more charged with scientific, societal and ethical challenges than this one," said Francis Collins, NIH director, at a news conference earlier today.

According to the agreement reached with the family, researchers will need to apply for access to data on the HeLa genome sequence, and receive approval from a panel that includes members of the Lacks family, according to NIH Director Francis Collins and deputy director Kathy Hudson, who outlined the plan that appears tomorrow (Aug. 8) in the journal Nature. (The cells are code-named HeLa after the first two letters of Henrietta Lacks' name.)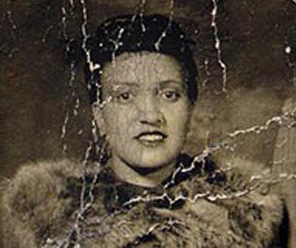 Henrietta Lacks

"For more than 60 years our family has been pulled into science without our consent and researchers have never stopped to talk with us to share information with us or give us a voice in the conversation about the HeLa cells until now,"Jeri Lacks-Whye, Lacks' granddaughter, said during the news conference.

Lacks-Whye described the publication of the first HeLa genome paper under this new policy as a "historic, game-changing event." This paper is also published in Thursday's issue of Nature.

The Lacks family has not received any financial compensation for the use of the cells, and the agreement will not change that.

[...]

Read the full article at: livescience.com




---
READ:
Henrietta's 'Immortal' Cells
---