Court says widow can use dead husband's sperm
An Australian woman on Monday won a court battle to use her dead husband's sperm to have a baby in a landmark case in New South Wales, where IVF treatment is banned without consent of the donor.

Jocelyn Edwards, 40, and husband Mark had discussed fertility treatment after she failed to fall pregnant and they were due to sign in-vitro fertilisation (IVF) consent forms on August 6 last year.

However, the husband died in a workplace accident the day before.

His sperm was collected after his death and his widow has been fighting since then to win control over it.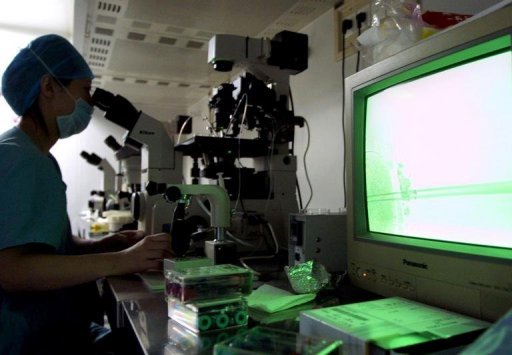 File photo shows a lab technician at a fertility clinic.


New South Wales Supreme Court Justice Robert Hulme said there was only two conclusions he could reach -- either destroy the sperm or give it to Edwards, and he found in her favour as the administrator of her late husband's estate.

However, she cannot have the sperm inseminated in New South Wales, where IVF is banned without the donor's consent. Instead, she must go elsewhere.

"It's the right decision. Mark would be so happy, we're going to have our baby. That's what I plan to do," Edwards told reporters outside the court.

"I just want to get past today, enjoy the moment. It's been a long, long, long, difficult time," she added.

Article from: france24.com