Ex-priest guilty of conspiring to kill boy who accused him of rape

A former Roman Catholic priest was found guilty on Thursday of hiring a hit man to kill a boy who had accused him of sexual abuse.

John Fiala, 53, showed no emotion as a Dallas jury found him guilty of plotting to kill the boy, according to The Dallas Morning News. He faces a possible sentence of life in prison.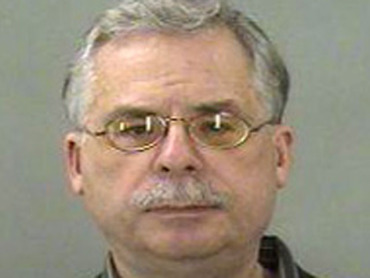 John Fiala


Prosecutors said that Fiala had tried to hire at hit man for $5,000 in November 2010, but the would-be assassin turned out to be an undercover police officer. Video and audio of the meeting were presented to the jury on Wednesday.

The former priest had claimed that he only hired the hit man because he feared for his own life.

"John Fiala is not a puppet," prosecutor Brandon Birmingham told the jury. "He is a puppeteer."

Tom Rhodes, an attorney for the accuser, in 2008 said that Fiala had been "grooming" the boy by buying him gifts like a computer and a car. By providing private catechism lessons, the attorney added, the then-priest "gained access to him and began to sexually abuse him once or twice a month, including on church grounds."

The 20-year-old victim, who was 16 at the time of the alleged sexual abuse, testified with graphic details about his ordeal.

"He turns off the light and bad things start happening," he recalled.

The accuser said that attacks took place in Fiala's rectory and in vehicles. At one point, he said Fiala "put a gun to the boy's head in forcing him to perform a sex act," the paper reported.

[...]

Read the full article at: rawstory.com