Fabled King Arthur 'was a Scottish warlord'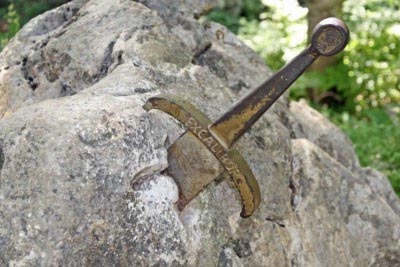 Welcome to MacCamelot. King Arthur was a Scottish, pre-Christian warlord whose remains are buried on Iona, according to a new book by a Scots historian.

Author Adam Ardrey claims that instead of the romantic English king of legend who lived at Camelot – which is often said to be Tintagel in Cornwall or in Wales – Arthur was actually Arthur Mac Aedan, the sixth-century son of an ancient King of Scotland, whose Camelot was a marsh in Argyll.

He also suggests that Arthur pulled the sword Excalibur from a stone at Dunadd near Kilmartin, died near Falkirk and was buried on the Hebridean island of Iona, which he declares to be Avalon.

Ardrey, an amateur historian who works as an advocate in Edinburgh and previously wrote a book claiming Merlin the wizard was actually a politician who lived in the Partick area of Glasgow, spent years investigating his theories and says that they can be proved "beyond reasonable doubt". The assertions in his book Finding Arthur: The True Origins Of The Once And Future King are strengthened by the discovery in 2011 of what some experts believe is King Arthur's round table in the grounds of Stirling Castle.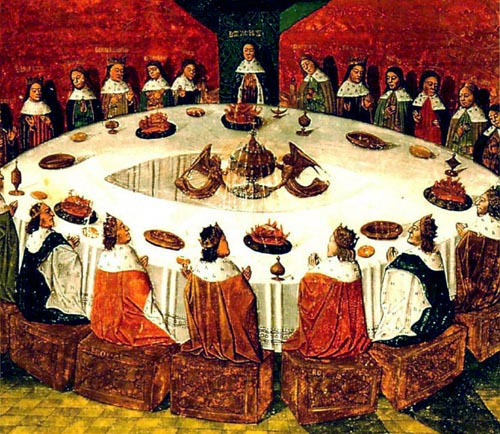 Ardrey says he not only believes Arthur is buried in Iona but would love to see the site excavated to look for proof.

"The legendary Arthur is said to be buried in an island in the western seas – Avalon – but in the south of Britain there are no islands in the western seas," he says.

"Iona fits all the criteria. It's an island where hundreds of kings were buried. Some say 128. Other members of Arthur Mac Aedan's family were buried there too. I say Arthur was also buried there."

Ardrey states that Camelot is a nondescript marshy area north of Dunadd, an ancient hill fort in Argyll, where the sword in the stone "scene" was enacted.

He believes that the number of connections between Argyll and Arthur are so numerous that he has met Argyll and Bute Council several times in the hope of establishing an Arthur tourist trail in the area.

A spokesperson for the council said: "Argyll and Bute's rich and varied cultural history attracts many admirers
and Dr Ardrey's books are an example of that. The council has not entered into any agreement with Dr Ardrey."

He said that he also believes Arthur's 12 battles were fought on different sites across Scotland, including Stow in the Borders, where he says the Battle of Guinnion took place, and the Battle of the City of the Legions, which he says was fought on the site of the Roman fort of Trimontium in Melrose.

"The litmus test for Arthur is the 12 battles and the battle list," he said. "I was able to identify all of them geographically, as well as historically place them in context. Six of them are even in a straight line. Everything fits into context."

He also asserts that the Battle of Camlann, at which Arthur was believed to have been killed, was fought at Camelon, near Falkirk, just 12 miles south of Stirling and the Round Table.

[...]

Read the full article at: scotsman.com