Farmer Found Not Guilty Of Charges Related To Selling Raw Milk
An Ontario farmer who operates a raw milk co-op has been found not guilty of 19 charges related to selling unpasteurized milk.

Michael Schmidt defended himself last year against the charges for dispensing milk straight from the cow. While raw milk is legal to drink, it's illegal to sell in Canada - health officials consider it a health hazard and say it has a shorter shelf life.

The Durham, Ont., farmer argued the charges laid against him under the Health Protection and Promotion Act and the Milk Act are unconstitutional and infringe on his rights and freedoms.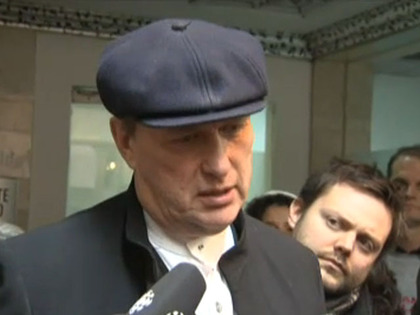 Ontario farmer Michael Schmidt on January 21, 2010.


"I think it's a social responsibility to look at these issues and be passionate about it," Schmidt said Thursday.

"The intention was never to break the law but to address the needs of people."

Schmidt operates a 150-cow share raw milk co-operative venture, which allows members to own a portion of the cow to acquire raw milk.

At trial, Schmidt argued that government officials and food scientists cannot guarantee the safety of any food, and suggested informed consumers should be able to buy raw milk.

Food scientists and health experts testified that mandatory pasteurization laws are needed to protect public health.

Schmidt was charged after an armed raid by about two dozen officers and government officials at his farm in 2006.

Article from: CitiyTV.com