Finally! Independent Testing Of Cold Fusion Device: Maybe The World Will Change After All
[...]
I haven't posted about Rossi and his E-Cat since last August simply because there wasn't much to report other than more of Rossi's unsupported and infuriating claims that included building large-scale automated factories to churn out millions of E-Cats (the factories still have no sign of actually existing) through to unsubstantiated performance claims that sounded far too good to be true.

What everyone wanted was something that Rossi has been promising was about to happen for months: An independent test by third parties who were credible. This report was delayed several times to the point where many were wondering whether it was all nothing more than what we have come to see as Rossi's usual "jam tomorrow" promises. But much to my, and I suspect many other people's surprise, a report by credible, independent third parties is exactly what we got.

Published on May 16, the paper titled "Indication of anomalous heat energy production in a reactor device" would appear to deliver what we wanted.

The paper was authored by Giuseppe Levi of Bologna University, Bologna, Italy; Evelyn Foschi, Bologna, Italy; Torbjörn Hartman, Bo Höistad, Roland Pettersson and Lars Tegnér of Uppsala University, Uppsala, Sweden; and Hanno Essén, of the Royal Institute of Technology, Stockholm, Sweden. While some of these people have previously been public in their support of Rossi and the E-Cat they are all serious academics with reputations to lose and the paper is detailed and thorough.

[Indication of Anomalous Heat Energy Production in a Reactor Device Containing Hydrogen Loaded Nickel Powder (PDF)]

The actual test reactor, called the E-Cat HT, was described by the testers as:


… a high temperature development of the original apparatus which has also undergone many construction changes in the last two years – is the latest product manufactured by Leonardo Corporation: it is a device allegedly capable of producing heat from some type of reaction the origin of which is unknown.

They described the E-Cat HT as:


… a cylinder having a silicon nitride ceramic outer shell, 33 cm in length, and 10 cm in diameter. A second cylinder made of a different ceramic material (corundum) was located within the shell, and housed three delta-connected spiral-wire resistor coils. Resistors were laid out horizontally, parallel to and equidistant from the cylinder axis, and were as long as the cylinder itself. They were fed by a TRIAC power regulator device which interrupted each phase periodically, in order to modulate power input with an industrial trade secret waveform. This procedure, needed to properly activate the E-Cat HT charge, had no bearing whatsoever on the power consumption of the device, which remained constant throughout the test. The most important element of the E-Cat HT was lodged inside the structure. It consisted of an AISI 310 steel cylinder, 3 mm thick and 33 mm in diameter, housing the powder charges. Two AISI 316 steel cone-shaped caps were hot-hammered in the cylinder, sealing it hermetically.

Here's a picture of the E-Cat HT during one of the tests: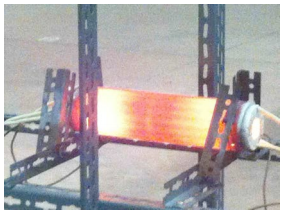 [...]

While a few commentators have raised criticisms concerning how the measurements were made and sources of error others have argued that the energy produced is so significant even knocking off an order of magnitude on either axis still portrays a process with insanely valuable output.

This is not, of course, the last word or even one anywhere near the end of this story but unless this is one of the most elaborate hoaxes in scientific history it looks like the world may well be about to change. How quick will depend solely on Rossi.

[...]

Read the full article at: forbes.com





---
Italian scientists claim to have demonstrated cold fusion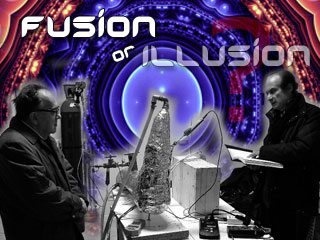 Few areas of science are more controversial than cold fusion, the hypothetical near-room-temperature reaction in which two smaller nuclei join together to form a single larger nucleus while releasing large amounts of energy. In the 1980s, Stanley Pons and Martin Fleishmann claimed to have demonstrated cold fusion - which could potentially provide the world with a cheap, clean energy source - but their experiment could not be reproduced. Since then, all other claims of cold fusion have been illegitimate, and studies have shown that cold fusion is theoretically implausible, causing mainstream science to become highly speculative of the field in general. (Continue reading...)





---
Tune into Red Ice Radio:
Sterling Allan - Hour 1 - Defeating Conspirators: Free Energy Technologies
Nassim Haramein - The Schwarzschild Proton
Nick Rosen - Going Off-Grid, How to Escape the Big Brother System
Sterling Allan - Hour 1 - Free Energy Technologies Update
Paul Hellyer - The Shadow Government, UFOs & Clean Energy
Rupert Sheldrake - The Science Delusion
Susan Joy Rennison - Hour 1 - Global Energy Leap
Ross Hamilton, Jim Vieira & Hugh Newman - Hour 1 - Giants, Mound Builders & Etheric Energy
Helen Caldicott - Fukushima & Nuclear Energy