Former KGB agent claims that David Kelly was 'exterminated'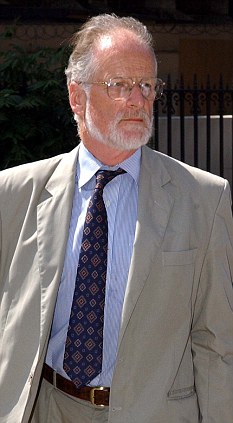 A former Russian spy's dossier which suggests that Government scientist David Kelly, left, was 'exterminated' in a planned assassination is being studied by the Attorney General.

Boris Karpichkov, who fled to Britain after 15 years as a KGB agent, claims a London intelligence contractor linked to MI5 told him Dr Kelly's death was not suicide.

Mr Karpichkov has emailed his evidence to Attorney General Dominic Grieve - who has already said he is 'concerned' by questions raised by doctors who dispute the official suicide ruling over the Iraq expert's death.
Last night a spokesman for Mr Grieve confirmed that the dossier had been received, and that it was being 'considered'.

Dr Kelly's body was discovered in woods close to his Oxfordshire home in July 2003.

Tony Blair's Labour Government had controversially unmasked him as the source of a hotly-disputed BBC news story that claimed a dossier used to justify the war on Iraq had been 'sexed up'.

Lord Hutton's public inquiry ruled that Dr Kelly killed himself, but since the ousting of Labour in May there has been growing pressure from within the coalition Government for a new independent inquiry.

A group of doctors have claimed Dr Kelly could not have died as a result of cutting his left wrist with a blunt garden pruning knife, and it has emerged that his death certificate was left incomplete.

There is also outrage at the fact that full details of his postmortem examination are to be kept secret for 70 years, and that no inquest took place.

Campaigners also note that on the morning of his death Dr Kelly sent an email warning of 'many dark actors playing games'.

The new allegations from Mr Karpichkov suggest directly that the 'dark actors' could have been British secret agents determined to silence Dr Kelly before he could embarrass the Government.

The former Russian spy, who defected from Latvia to Britain in 1998, says the source of his dossier is 'agent' Peter Everett, who lives in Dulwich, South-East London, and until 2006 ran a shadowy firm, Group Global Intelligence Services.

The firm is understood to have employed former MI5 operatives to carry out detective work for corporations.

Mr Karpichkov, who now holds a British passport, claims in his dossier that he worked for Mr Everett too, and that one of their dozens of meetings took place two days after Dr Kelly's body was found.

Mr Everett told him, the former KGB man claims, that Dr Kelly had been ' exterminated' for his ' reckless behaviour'.

Mr Karpichkov says Mr Everett suggested he was himself an 'active field operative' for MI5, and continues: 'He told me that it was extremely uncomfortable, inconsistent and unusual for Dr Kelly to slash his arm in the way he did. He would have lost some blood, but it would not have been fatal.

'He also claimed that it was not a coincidence that Special Branch officers were the ones who first appeared on the scene. They moved Dr Kelly's body to another location, changed the original position of his corpse and took away incriminating evidence.

'He added that the scene where Dr Kelly's body was found was carefully arranged and completely "washed out", including the destruction of all fingerprints.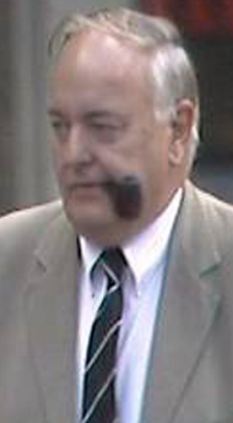 'When I asked who was behind his death, he
[ Mr Everett, right] answered indirectly, saying the "competing firm", which I took to mean MI6.'

At the weekend, Mr Everett confirmed that he had met Mr Karpichkov, and that he had discussed Dr Kelly's death. But he denied being party to any secrets about the incident.

He refused to comment on whether he had ever worked for MI5, but agreed he had 'spent a number of years working in the world of intelligence'.

Mr Karpichkov's dossier comes on top of a claim by Dr Kelly's colleague Mai Pedersen that the chemical warfare expert had been too weak to slash his own wrist.

Article from: dailymail.co.uk