France apologizes for rejecting Bolivian president's flight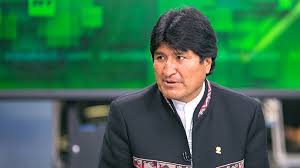 France has apologized to Bolivia for closing its airspace to President Evo Morales, blaming the incident on "conflicting information" about the plane's passengers.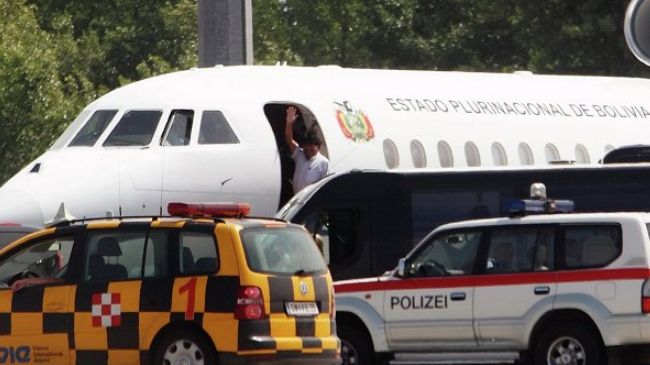 Bolivian President Evo Morales's plane was forced to land in Austria en route to Bolivia on July 2, 2013


French President Francois Hollande expressed "regret" on Wednesday over the delay in granting permission to the Bolivian president to use France's airspace on Tuesday.

The French Foreign Ministry also issued a statement, saying that it was sorry over the airspace blockade to President Morales's jet.

"The foreign minister called his Bolivian counterpart to tell him about France's regrets after the incident caused by the late confirmation of permission for President Morales's plane to fly over (French) territory," said ministry spokesman Philippe Lalliot.

Bolivia said that France, Spain, Portugal and Italy had refused to allow Morales's plane, which was flying to La Paz from Moscow, to cross their airspace on suspicion of transporting US surveillance whistleblower Edward Snowden.

Morales's plane was forced to land in Austria en route to Bolivia. The aircraft then left Vienna after a stopover of more than 12 hours.

The incident sparked international condemnation and was likened by Morales to a "13-hour kidnapping".

Bolivia's Ambassador to the UN Sacha Llorenti told reporters in Geneva that the decisions of the European countries on blocking Morales' plane violated the "international law."

He added that the diversion was an "act of aggression" against his country, and was equal to "kidnapping" the Bolivian president.

Article from: presstv.ir




---



Bolivia slams 'US-ordered kidnapping', will lodge complaint at UN


From: PressTV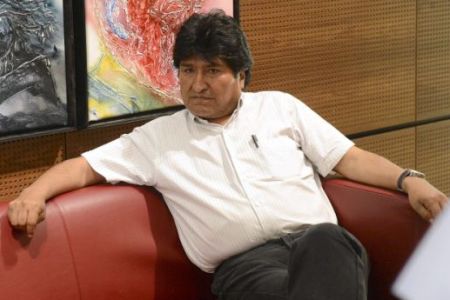 Morales says he denied the request that his plane be inspected.



Bolivia has accused the U.S. of ordering some European states to block the flight of President Evo Morales form their airspace and is expected to lodge a formal complaint to the United Nations.

Bolivia's Vice President Alvaro Garcia Linera said that the plane was "kidnapped by imperialism."

He also took a swipe at some European countries while describing them as 'colonies' which gave in to Washington's pressure over the issue.

"Yesterday confirmed that the colonies are not in Latin America, Africa or Asia. The colonies are in some European countries, sadly. Colonized countries exist in Europe. It is very sad," said Linera.

The Bolivian vice president promised that his country would file a complaint with the U.N.

"As a government, we are moving forward with all of the possible denouncements on an international level. Just hours ago, we have our denouncement before the United Nations. In the coming hours, we will be denouncing this before the High Commissioner of the United Nations Human Rights Commission so we can begin the process against those responsible for this violation against international rights, this violation against flight rights and this endangering of the life of President Evo Morales after preventing him to fly over their territories which does not even happen during war time."

Bolivian officials say France, Spain and Portugal denied the flight carrying President Morales entry to their airspace on Tuesday over alleged suspicion that American whistleblower Edward Snowden was on board the plane. The plane which was flying back home from a Moscow summit was forced to ground in Austria on Tuesday night before leaving the European country for home on Wednesday.

[...]

Read the full article at: presstv.ir




---