French court frees man who killed ex-Iranian PM
A French court ordered the release on Tuesday of an Iranian who was serving a life sentence for the 1991 murder of Iran's last prime minister under the Shah, the convicted man's lawyer said.

The decision comes just two days after Iran freed a French teaching assistant accused of spying. Paris and Tehran have denied the two moves were connected.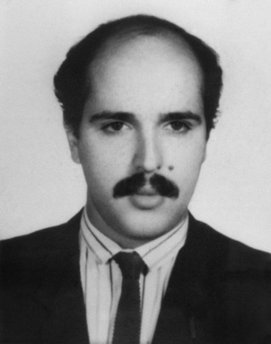 Ali Vakili Rad, left, was convicted in 1994 of killing Shapour Bakhtiar, who fled to France following Iran's 1979 Islamic revolution.

Vakili Rad was due for parole last year and the French interior minister has already signed an expulsion order, meaning he will shortly be put on a plane back to Tehran.

Iranian President Mahmoud Ahmadinejad said last September that France should consider a prisoner swap if it wanted to see teaching assistant Clotilde Reiss freed.

Two weeks ago France freed an Iranian engineer who Washington wanted to extradite on charges of illegally buying electronic equipment from U.S. firms for military use.

Vakili Rad was one of three people who attacked Bakhtiar, whose secretary also died in the attack. The other two assailants managed to escape while Vakili Rad was arrested in neighboring Switzerland and extradited.

It was widely suspected the killers were supporters of the Islamic Republic's founder, Ayatollah Ruhollah Khomeini.

Article from: Reuters.com


Video from: YouTube.com